DOUBLETREE EAST & WEST PROPERTY OWNERS' ASSOCIATION (Winfield, IN)
129
people have signed this petition.
Add your name now!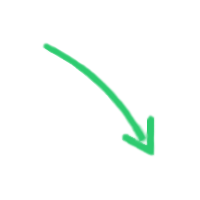 129

people

have signed.

Add your voice!
Maxine K.
signed just now
Adam B.
signed just now
PETITION
To inform the current Doubletree P.O.A. Board of Directors that their services are no longer needed, or desired, due to an intolerable level of risk and deteriorating performance.
** BE INFORMED **
** PLEASE REVIEW ALL ATTACHEDLINKS **
*********************************************************************************************************************
Calling on all property owners to unite in sending a messageto our P.O.A. The residents of Doubletree are in a better position, in comparison to the current developer,innow handling thedaily operationsof the P.O.A. due to the following circumstances;
Recent court order placing the subdivision into receivership thus resulting in no income for the developer
Bankruptcy filing bythe sudivision's developer
13 million dollar foreclosure action by Fifth Third Bank
Board of Directors failing toinclude not oneresident, from the either Doubletree East or West, as a Board Member for an extended period
Unverifiablebudget, expenditures, or capital for the current year, or any years prior
Lack of transparency in providing regular financial reports through out multipletimeframes
Continuation of operating the association as afor-profit entity (see attached link) which violatesthe P.O.A.'s own declarative documents
Inability for the membership to currently utilize the clubhouse forany activities or events
Diminished level of services provided by the P.O.A. office
Inability to host regular P.O.A. meetings to address membership concerns
While all of these conditions exist, the developer continues his role asPresident of the P.O.A.'s Board of Directors and is the primary person responsiblefor handling ALL of the P.O.A.'s funds
Operations should only be in the hands of individuals who have a continuinginterest in theoverall health and welfareof thesubdivision and the P.O.A.
**********************************************************************************************************************
We the undersigned ask thatall DoubletreeProperty Owners' AssociationBoard of Directors Membersvacate theircurrent positions and relingquish all administrative operations and assets, from Doubletree Property Owners'Association andLakepointe atDbl Tree Property Owners' Association, Inc., tothe residents of Doubletree East and West.
Hiding your signature(s) from other POA members' view is possible by UNCHECKINGthe box below the comments section marked:
"Show my name in the online signature list"
PLEASE NOTE: Commentswill be available for ALL to view
** DONT FORGET SPOUSES/OTHERS **
** EACH HOUSEHOLD RESIDENT CAN SIGNTHEPETITION **
Sponsor
Please share this petition with all your neighbors and friends!
Links
_________________________________
FOR-PROFIT STATUS
Click on the link below then follow the directions below the link to view the current P.O.A.'s for-profit status: 
type in: lakepointe
click on: SUBMIT 
It will be the second one down the list. Click on it!
_________________________________
NWI TIMES and DOUBLETREE LAKE ESTATES;
POA and Property Values at Risk 
_________________________________
2012 P.O.A. BUDGET:
Contact the POA office to obtain a copy.  If they refuse to provide a copy, email (click on: CONTACT PETITION SPONSOR, on the sponsor link above) your Doubletree address, and a copy will be mailed to you.