​DOUBLE STANDARDS ON FREE PALESTINE BANNER at WdKA/Piet Zwart Institute/Hogeschool Rotterdam
973
signers.
Add your name now!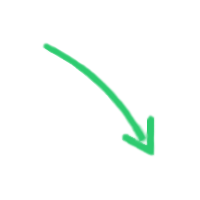 973

signers.

Almost there!

Add your voice!
Maxine K.
signed just now
Adam B.
signed just now
OPEN LETTER TO THE WILLEM DE KOONING ACADEMY, PIET ZWART INSTITUTE, AND HOGESCHOOL ROTTERDAM

We, the undersigned staff members of the Willem de Kooning Academy (and allies) in Rotterdam, stand in solidarity with the Palestinian people who are rising up against seven decades of Israeli settler colonial violence. [1] We have been following with great concern the administration's response to a banner placed by students (Master Fine Art/Piet Zwart Institute) on the fire escape of the Karel Doormanhof building. The banner denounces the ongoing violence, dispossession and ethnic cleansing perpetrated against Palestinians by the Israeli state, their allies and supporters. [2] As is now well known, this banner was forcibly removed from the school on Monday morning in advance of a meeting between the students and the dean to discuss the issue. [3] We believe that this censorship not only erases the possibility for critical dissent and solidarity. It serves implicit support to a political regime of impunity that results in very real, material and lethal consequences for Palestinians. To claim neutrality, in this instance, is to underwrite all forms of settler colonialist violence.
It has come to our attention that the reason for the banner's removal—given on behalf of the board of Hogeschool Rotterdam—was that official policy stipulates school buildings should not be used for any expressions (religious, political or otherwise) from students, staff or management. However, we cannot forget that in the wake of the tragic killings across Paris in January 2015, the WdKA demonstrated public solidarity with these victims through two large advertising columns at the entrance of Blaak building, a campaign initiated, funded, and commissioned by the school. [4] It was such an official endorsement of messaging that the WdKA's logo appeared prominently. [5] We point this out not to claim that these victims should not have received support but to insist that this campaign—remnants of which remain visible throughout the school—is also a political statement. This highlights a deeply alarming double standard. According to WdKA's official statement, "we do not get involved in geopolitical situations and our buildings should not be used to this end." Je suis Charlie, however, carries geopolitical weight. This movement was not merely a sign of general support for artistic freedom of expression, as could be claimed, since it was instrumentalized globally to further anti-Muslim sentiment within Europe and militaristic aggression in the Middle East. [6] As teachers within a school that operates internationally, we find it hard to believe that it would be hard to understand that all statements responding to geopolitical events are rooted within a geopolitical context. They are unmistakably already political. The public support of the school for the Je Suis Charlie campaign next to its censorship of this week's Free Palestine banner reveals the double standard. [7] Clearly, this policy is applied selectively, allowing exceptions for politically blurry statements the institution finds comfortable while radically rejecting others. We ask ourselves: What is the implicit bias at work regarding whose messages get censored or allowed on the school's surface?
While many other Dutch cultural institutions have released statements [8] condemning the occupation and ethnic cleansing in Palestine, WdKA instead issued a response advocating a false neutrality. [9] And this occurred only in reaction to viral publicity around the students' protest banner being taken down. The online uproar suddenly made institutional silence impossible. What does it mean if an art school will not support political statements by its students, while at the same time encouraging them to make socially and politically engaged work?
WdKA's stance on the Free Palestine banner effectively invalidates any kind of socially engaged curriculum. And if a curriculum is socially engaged, it is inherently political. To claim otherwise is disingenuous.
WdKA's stance undermines our position as teachers trying to implement a curriculum that invests in active participation in social issues.
WdKA's stance signals that student work emerging from this curriculum can be about politics but cannot actually be political. It can comfortably comment but not meaningfully participate in political action.
WdKA's stance asserts that the kind of politics students are permitted to address follow an invisible and uncontroversial moral line, one which apparently leaves topics such as Palestine out of the question.
WdKA's stance is cynical. On the one hand, we encourage students to do embedded research, participate in community action, cultivate a global outlook through their work, and decolonize their bodies and minds. In the same breath, we censor them the moment they make these very practices public.
Perhaps this is unsurprising from a school that promotes itself to be "creating pioneers". [10] Using the word pioneer is a political statement in itself, loaded with settler colonial intentions and history.
WdKA promotes its students and faculty to engage in matters of diversity, equity, and inclusion, consciously branding itself as a diverse campus. We find it opportunistic and unacceptable that the school would perform lip service, Instagrammable support for movements such as Black Lives Matter [11],[12] and Je suis Charlie while refusing to engage with decolonial praxis on a wholistic level. If the administration were to attend any of the classes at WdKA that offer decolonial or depatriarchal pedagogy, they would understand a simple fact: only an oppressive structure would believe itself the sole arbiter in a decision-making process that deeply affects and divides members of its constituency. The Free Palestine banner was removed without discussion, without any overtures towards doing "what the world sometimes fails to do, and that is to stay connected," as stated in WdKA's official response. [13]
The imposition of removing the banner without engaging students, colleagues and critical offices does not show care or respect for how dialogue is nurtured to educate and come to agreements. We, the undersigned, believe this decision on the banner's fate should have involved oversight from the WdKA Ethics Committee and the Office for Inclusivity. Instead, it was unilaterally decided on by higher administration. Creating such institutional bodies is meaningless if they are excluded in these cases. This incident lays bare the fundamental disconnect between higher levels of school administration and those who are on the frontline—students, teachers—laboring with the struggles of transformation through the kind of pedagogy we allegedly espouse.
Our demands can be summarized as a set of questions that we expect the institution, with all its concentrated power and resources, to be able to answer. We, the undersigned, refuse to take on the labor of undoing this conflict, as WdKA's response does not represent our views in this matter.
How will the institution practice what it exalts us to teach?
What is the institution's stance on censorship?
What is the board's criteria for silencing some voices and amplifying others?
Is the institution concerned that this double standard could directly impact the future of the education of our students?
How committed is the institution to ensuring a safe and accountable space for (pedagogical) discussion and action, for both students and staff?
How will the institution match the labor of its frontline?
Is the institution brave enough to do the work it requires of its students (and teachers), term after term?
How will the institution involve its constituency in decisions that affect the way they are able to show up for the work that needs to be done?
Is the institution ready to unlearn its faulty structures?
If so, when?
Urgently,
The Undersigned
P.S.
Also, we would like, once and for all, for the slogan "Creating Pioneers" to be dropped.
REFERENCES
[1]. Utrecht Gender Studies, Palestine Solidarity Statement, published on May 14, 2021, https://genderstudies.nl/wp-content/uploads/sites/28/2021/05/GGeP-NOG-statement-Palestine-Solidarity-2021.pdf.
[2]. Umut Uras, Usaid Siddiqui, "Gaza death toll nears 200 amid surge of Israeli raids", Al Jazeera News, May 16 2021, https://www.aljazeera.com/news/2021/5/16/more-deaths-gaza-israel-launches-most-intense-raids-yet.
[3] Diana al Halabi, @diana.al.halabi. 2021. Instagram, "Shame on you @hogeschoolrotterdam @wdka @mfapietzwartinstitute for your infamous oppression of student's freedom of speech." May 17, 2021. https://www.instagram.com/p/CO94n4QMT8P/.
[4] Esmé van der Molen, "Studentenprotest tegen Je Suis Charlie-actie WdKA", Profielen, January 14, 2015, https://profielen.hr.nl/2015/studentenprotest-tegen-je-suis-charlie-actie-wdka/.
[5] Willem de Kooning Academy, @wdka, "#JeSuisCharlie #wdka #hr #creatingpioneers", Twitter, January 9, 2015, https://twitter.com/wdka/status/553570850818244609.
[6] Scott Sayare, "What Je Suis Charlie has become", The Atlantic, published on January 30, 2015, https://www.theatlantic.com/international/archive/2015/01/je-suis-charlie-france-patriotism/384990/
[7] Willem de Kooning Academy, @wdka, Instagram, "Statement // reaction to student banner due to situation Palestine and Israel", May 17 , 2021. https://www.instagram.com/p/CO-hL37li28/.
[8] Letters from other Dutch institutions that can serve as a reference:
DAI https://dutchartinstitute.eu/page/16277/dai-condemns-the-brutal-israeli-assaults-against-the-palestinians-and
De Ateliers https://www.de-ateliers.nl/solidarity-statement/
BAK https://www.bakonline.org/nl/2021/05/18/other/in-solidarity/
HKU Master of Fine Arts https://www.instagram.com/p/CPAftZ5FLGt/
Dutch Higher Education in Solidarity with Palestine https://tinyurl.com/c3t8auvu
[9] Willem de Kooning Academy, @wdka, Instagram, "Statement // reaction to student banner due to situation Palestine and Israel", ibid.
[10] Willem de Kooning Academy. "WdKA: Creating Pioneers" YouTube Video, 1:56, 31 October, 2017. https://www.youtube.com/watch?v=S2x9TmH6ioY.
[11] Willem de Kooning Academy, @wdka, "#blackouttuesday", WdKA Instagram, June 2, 2020, https://www.instagram.com/p/CA7g73zlo4H/.
[12] Willem de Kooning Academy, "WdKA For Everyone", Willem de Kooning, published June 5, 2020, https://www.wdka.nl/stories/wdka-for-everyone.
[13] Willem de Kooning Academy, @wdka, Instagram, "Statement // reaction to student banner due to situation Palestine and Israel", May 17 , 2021. https://www.instagram.com/p/CO-hL37li28/. https://www.wdka.nl/news-events/statement-reaction-to-student-banner-due-to-situation-palestina-and-israel.