The National Awards and Standards Committee
35
people have signed this petition.
Add your name now!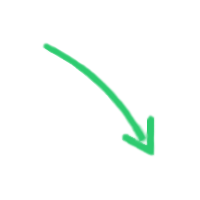 35

people

have signed.

Add your voice!
Maxine K.
signed just now
Adam B.
signed just now
Brothers, 
Please join us as we petition the National Awards and Standards Committee to allow the Pi Alpha Chapter to compete for International Model Chapter of the Year (IMCC), as this opportunity was stripped from us without just cause. In order for any collegiate chapter to compete for IMCC, amongst other things, that chapter must have been recognized as the Outstanding Regional Collegiate Chapter (ORCC), and must be recommended by the Regional Director. The Pi Alpha Chapter was recognized by the region as 1 of the 4 ORCC, but was not recommended to the National Awards and Standards Committee by the RD do to an "administrative snufu" (Southern Region Chapter Report and Awards Committee) that had nothing to do with Pi Alpha. When we got word of this information, we followed protocol and contacted the State Director, The Regional Director, the Regional Chairman of the Chapter Reports and Awards Committee, and the National Awards and Standards Committee. We investigated why our chapter was not recommended, we identified where the "miscommunication happened," we drafted an email and sent it to: the Awards and Standards Committee, the International President, the Vice President, the Executive Director, and the Southern Region Director explaining why the miscommunication happened, and attached relevant statements and documents to support our argument (i.e. minutes from regional chapter and Awards Committee, Statement from the Chairman, the Regional Awards Outline, photos of the award to validate that we possessed it, our chapter report, and our 20 page Chapter Strategic Plan of Action for the next 3 years). We received a response from the Awards and Standards Committee days later stating "this is a regional issue." The email did not negate that we proved our case, but only that it was a regional issue. 
 Brothers please understand that we are not trying to call anybody out, cause any drama, or step on anyone's toes, we are only asking for someone to do what is right. We are not asking for any favors, but only to allow us the opportunity to compete as WE HAVE EARNED THIS RIGHT. We comply with MIP guidelines, we comply with risk management guidelines, we do our PIA's, we attend conferences, and we do our part. Now, we ask that the Awards and Standards Committee do theirs. Again, we are not asking for favors, only fairness. 
Here at the Pi Alpha Chapter, we pride ourselves on being the best. Over the past 5 year, Pi Alpha has won over 50 awards nationwide, inducted over 100 new members since reactivation in 2001, and we remain one of the largest chapters in the region having obtained Gold Membership Status this year. Please join us in this fight by signing the petition. We thank you brothers! 
 Pi Alpha
(Note-If you want to see any of the documents that were discussed in this email, we would be more than happy to email you it-including the actual email and response)   
Links