Dorm Study Room Rule Reform
157
people have signed this petition.
Add your name now!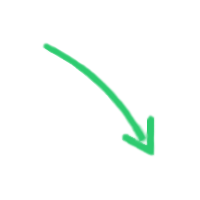 157

people

have signed.

Add your voice!
Maxine K.
signed just now
Adam B.
signed just now
In light of recent events, my colleagues and I felt the need to speak out with our dissatisfaction with the new dorm room study rules. We do understand the frustrations that have occurred concerning the dorm study rooms and that multiple solutions have been brought up but nothing has been successful. To ban them from 2nd-7th semester students seems like an excessive option considering the already limited study space we have on this campus.
We understand that first semester/VP students often don't have cars to get around on the island but allowing 1st semester/VP students who live off campus to come back and use the rooms is creating a double standard. Why are those students allowed but not others? I know most of the students that live off campus and come back to study during the weekends/night times do so solely for the use of the free AC. Personally, I don't have a suitable study space in my apartment, let alone the funds to spare to fully air condition my home. Dorm study rooms allowed 24-hour access (something which is very limited) to study in. Banning students from using the rooms would lead to a lot of wasted space and empty rooms, especially during exam weeks/finals.
Dorm rooms allow for group discussion, which is an integral part of many students' study habits. I know there are rooms available for reservation in the library, but with all the TA/tutor groups, interviews and discussions for research projects, and small student study groups, it's hard to find a time that works without constantly checking the schedule at the circulation desk in the library. Again, after the library is closed, most of those rooms become off limits to students anyway.
The LRC provides a good amount of quiet study space but isn't available to students 24 hours a day. Also during exams, it's not open at all during the day time. Even when it is open, food and drink are not allowed (Not allowed in the library or 24-hour room either). This may not seem like a big deal but when you are studying for 8+ hours at a time, a snack is a good study break.
I know the main purpose of the dorm study rooms is not entertainment, but there are TVs and cable available which many of us don't have the luxury of enjoying at our apartments. If you ban the majority of students from using these rooms, you are also banning that feature.
There are other options to help with the current situations occurring in the dorm study rooms. Sign in sheets, patrolling by security or RAs that live there, offering spaces up to be "rented" out for 24 hours are just a few ideas we have had. We would really love to work something different out besides banning the majority of the school population. If this is something you feel like is the ONLY solution, could there be any possibility of allowing only 2nd-7th semester students in the library/LATF since 1st semester and VP students have the dorm rooms and the anatomy lab? We aren't completely disregarding the issue of people camping out but we feel as if there should be proper protocols tried before we go to this last, drastic option.
The main issue this all boils down to is the lack of adequate study spaces on campus. If Ross is going to continue to admit 170+ size classes every semester, something clearly needs to be changed. Banning the majority of the student body out of crucial space obviously isn't the correct answer.
If you are interested, I would be willing to discuss this in person. I appreciate you taking the time to read this email and look forward to your response.