DoRightFairhaven
13
people have signed this petition.
Add your name now!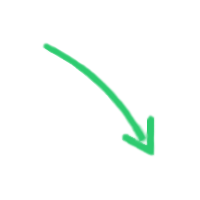 13

people

have signed.

Add your voice!
Maxine K.
signed just now
Adam B.
signed just now
On the evening of September 22, 2011, CNN exposed the ongoing and systematic physical and emotional child abuse taking place in our community at the Fairhaven Independent Baptist Church and School. Since the story broke, scores of victims and survivors have come forward to tell their horrifying stories of beatings, humiliation, coercion, and even stories of sexual abuse covered up by the administration. Many in the surrounding community were shocked to learn that our long-time friends and neighbors were among the many victims. As word of the 41 years of unchecked child abuse spread through the area, our incredible community unified across religious, political, and all other divisions to express its support for the victims. By Sunday, over 150 citizens joined a nearly spontaneous peaceful protest outside the church. We united then and now to remind everyone of the following facts. The Holy Bible does not teach anyone to physically or emotionally abuse children. The Holy Bible does not teach public humiliation. The Holy Bible does not teach coercion. The Holy Bible does not teach us to divide families against themselves. The Holy Bible does not teach us to lie about and cover up our transgressions. Therefore, because systematic child abuse is not and never will be tolerated in ours or any other community, we make the following demands: First, an immediate end to the practice of striking children by the church and school; Second, an immediate end to the practice of public and private humiliation; Third, an immediate end to the preaching of these evil practices as "Christian;" And, although there is nothing anybody can say or do to erase the painful and vivid emotional scars of this church's many victims, we demand an immediate public and sincere apology to all the victims and survivors of the decades of abuse at Fairhaven.
In addition we are calling for the immediate resignation of Roger Voegtlin, Jeff Voegtlin, and Steve Damron for both taking part in the abuse and in the numerous coverups orchestrated in the last 41 years. It is our wish that they take responsibility for their actions and step down for the sake of the church, and as a gesture of repentance to their victims.
Links
http://www.facebook.com/pages/DoRightFairhaven