PLEASE DONT NERF THE GJALLARHORN
85
people have signed this petition.
Add your name now!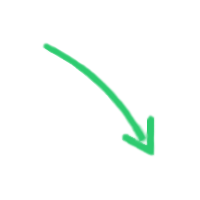 85

people

have signed.

Add your voice!
Maxine K.
signed just now
Adam B.
signed just now
Please Don't Nerf Our Gally's!
Dear Reader, Gjallarhorn Lovers and Destiny fans,
As you will all know by now, as of the next update many of our favourite exotics weapons will be getting nerfed, one of these is the widely sought after rocket launcher Gjallarhorn. Having read to my dismay that the Wolf Pack rounds will be getting a reduction in power and having discussed this with many of you I felt it necessary to try and stop this by getting you all to help have your voices heard by signing the online petition to try and stop Bungie from making what many of us feel is a huge mistake.
I and many other feel it to be totally ridiculous that the weapon should be nerfed purely on the grounds that you don't like us getting in groups and annihilating bosses in minutes rather than hours, also i also find it personally insulting that Bungie has perceived everyone that has a Gjallarhorn as some sort of elitists who won't play with other people from an LFG because they don't have the launcher. That is utter rubbish; there are many of us that have played hundreds of levels with players from other groups that don't have the launcher however at the end of the day it is our prerogative as gamers' and you loyal followers to create the kind of teams and experience we want.
So, gone now are the days of having the ultimate back up weapon to give your team a fighting chance, and you do make us work hard don't you Bungie, and now you're making it even harder. So yeah, thank you for that. I'm sure everyone who's grinded and fought claw and tooth to get the gally is loving having their guardians D**k's cut off and shoved up their ass. (Which is basically what you're doing and we are not happy about it).
Two of my clan guys this week have got the gally for the first time in over a year and i can report they are all 'gutted' to hear about the 2.0 update. I have helped grind time and time again with players to get that launcher and I still get a buzz of it when they do, however now , nobody's going to be really bothered about some subpar launcher anymore that 'used to be great. I shot a reaper captain on Skolas in the face this week with my gally and the guy just laughed at it and chased me. And now you're going to nerf it.... this is wrong Bungie very wrong.
I've even heard of people saying if this carry's on them will just bin the game. A little extreme I know but this isn't the first time we've been all nearly been shafted is it. It wasn't so long ago were all facing being ripped off for the new taken king DLC (which i also feel should be free to day one players) however your little plan their got stopped when we all voiced how pissed off we were and you very kindly sorted this out. I'm hoping Bungie hear this and do the same.
There're already news items all over about this and what a big mistake this going to be I would like your voices to be heard.
Don't give power and take it away. Please don't Nerf our Gallys.
I would like everyone who agrees with me to sign a petition with your gamer tags to stop this update from happening.
Kindest regards,
Thediesektor666