Don't take my baby!
45
people have signed this petition.
Add your name now!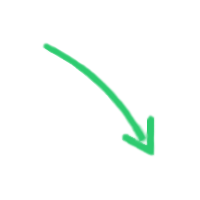 45

people

have signed.

Add your voice!
Maxine K.
signed just now
Adam B.
signed just now
Stop social services taking my baby!
Within the next month social services are going to try and take my little boy for forced adoption. And only one person can stop this! The head of social services. It is so important for my little boy to finally be able to come home again! All we hear is adoption is the last resort where simply nothing else will do. A loving home with a stable relationship and a good family network simply isn't nothing.
Myself and my partner had been fighting with social services whilst i was pregnant to be able to keep our baby at home with us when he was finally born. At first we didn't know what to expect or if we could even trust the social worker allocated to my unborn bump. But after a while we got to know and understand what she had asked of us. It was still going to be a very long process but we we're working with professionals involved.My little baby was then born on the 18th of November 2014. I had been asked if i was willing to give my baby up just before he was born by the social worker and i refused! But because i refused and social services thought i wouldn't be able to protect my baby from future harm or be able to care for him appropriately they had stopped me from leaving the hospital with him. So together me and my baby spent a days i hospital together and everything was great! I just remember watching him all night afraid because i didn't want to lose a second with him. Unfortunately that came to a stop when me and my partner was taken to court and the court order for him to be put in temporary foster care whilst assessments took place to see if he could could home.
I had put my partner forward for an assessment to be able to care for our baby, although he isn't my little boys biological father he wanted to be able to look after and care for him and bring him up in a fun, loving home. After an assessment with the social worker was complete we was over the moon as he had passed and for us this meant our little boy was finally going to be aloud to come home! We had went to court and everything had been arranged for his moving home process.
The first few weeks were perfect, neither social worker or contact worker had raised any concerns. That we were made aware of anyway. We decided that we wanted our little boy to have a dog, a nice family pet for him to grow up with. Thinking back on it yes it was a silly idea but that can't be changed now. But still everything was fine and the moving home process continued. It came to our baby's first over night stay! we was getting so excited, he had never slept in his own home over night before, In his own bed. He was so settled and calm. He's always been a very smiley happy baby. His routine happened as normal like it would have done if he had been with his foster carers. He slept all night without difficulty. We had woken up in the morning, He has his first morning bottle and watched a little bit of t.v together. Then he got a little tired and working himself up. So i decided i'd take him for a walk in his pushchair to a nearby shop whilst my partner had a clean up of the flat. Outside whilst taking Him for a walk the social worker had just pulled up and called me back. She had notified me that I wasn't aloud out with my baby by myself. Me and my partner had never been told this but we said that that's fine and it will not happen again. The she raised concerns about the flat being a little untidy, Which i admit it was. But isn't any parents home? It was the first over night stay that we had ever had with out little boy! We wanted to share every second with him, not running around making everything immaculate just encase someone visited. The social worker then left and we had a little clean up just as was suggested. A few hours later I left my son with my partner as i was told i couldn't take him with me to the shop i went by myself. As i walked back from the shop i had seen that the social worker had again turned up and this time with another worker on her team. I was confused but let them in anyway. They had come to take our baby from us once again! They had asked us if we had a car seat they could use to take him back to his foster carer an as i said yes my partner said no. We did have a car seat but not one of the right size for his weight and age which we explained to them. So the social worker went outside to make a call to get one brought to her, whilst the other social worker sat with us. When they arrived with a car seat they had bought the one that i told them wasn't suitable for him because of his weight and age. But of course "childs safety first" they put him in the car seat that was to small for him with his legs dangling over the edge and they put him in the car anyway.
We had gone back to court which i then put forward my partners aunty, at the time she was having a few medical problems but she had still been assessed and was even helped by the social worker to find a home of her own. After she had passed the assessment, we again was over the moon because at least he would be with family.
We again was taken to court and everything was set out for his time plan to be placed in the care of my partners aunty and for him to move there by the begging of september. Our contact was reduced whilst hers had started. Everything was going great.
Then the saturday just gone i had recieved a letter from my solictior now stating that his aunty isn't suitable for my baby to be able to move in with her and for her to be able to care for my little baby. And there plan now is one of adoption!
After 2 passed assessments and him moving around several times to different homes with plans to move there it isn't good enough for my little boy. And from how i see it they are emotional neglecting my son, something they have said that i am a risk for.
Me and my partner now have roughly a month to be able to come up with some way to be able to stop the social worker and the courts from adopting our little boy!
Pleas sign the petition and share it as many times as you can to get it out there and noticed.
Please help our little boy come home to where he belongs.