dont-shut-hatena-down
5212
signers.
Add your name now!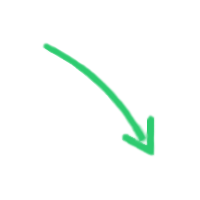 5212

signers.

Almost there!

Add your voice!
Maxine K.
signed just now
Adam B.
signed just now
Hey guys, Look I sent Hatena the email and I got a pretty quick reply. But it was not good news. Here lemme just show you what they sent me
Hello,

This is Hatena Customer Support. Thank you for your email.

This email address is for support of users of Hatena's online services, and we are only trained to help you with usage issues about our online services.

We do understand that many users are upset about the closure of the Flipnote Hatena service, but all of the information we currently have about this matter is already posted on our blog athttp://d.hatena.com/flipnotehatena/and on Flipnote Hatena for Nintendo DSi. We will continue to post updates and request that you please keep checking our website for more information.

Lastly, please contact Nintendo in your region for any other questions you may have about any future online services they may have planned for the Nintendo DSi, or their new services for Flipnote Studio 3D. Hatena is not involved with the development or management of these new services, nor do we have information about the features or fees associated with using them.

Thank you for using Hatena's online services.

Best Regards,
Hatena Customer Support

The idiots at Hatena do not make me happy. I'm sorry guys I really am. I tried and did everything I could! But I guess everything isn't enough for the thick headed skulls at Hatena. We tried being nice to them about it but they just wouldn't compromise. I'm really lucky for the awesome support you guys gave me while making this petition. Although we didn't get what we wanted we still stucktogether! I really would like to thank one person though. SupahZhakira she was there since the begging of this petition. These last two months of knowing her have been the best and I hope she keeps in touch! But of course I need to thank all of you! I didn't reach the goal signatures. WE did and maybe Hatena won't keep Hatena but we still have each other right? We are one big family! I have only been on Hatena since December 2012 but these have been the best 5 months of my life. Oh crap I'm crying now I really will miss you guys. Please keep in touch!!!!!!!!!
email: niallatethistoo@gmail.com
Wattpad: Nialex
Twitter: @Nialex1
Youtube: niallatethistoo
Blog:
http://niallatethisblogtitle.blogspot.com/

Go here for awesome roleplaying:http://tallcedarsacademy.webs.com/
You guys better keep in touch! Every single one of you! Gosh I love you guys so much. I will miss Hatena but hopefully we won't have to stopcommunication right? <3
Links