Don't let one special interest group further restrict water sports areas at Lake Havasu!
1289
signers.
Add your name now!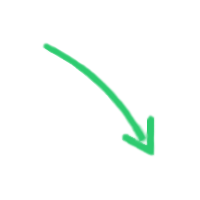 1289

signers.

Almost there!

Add your voice!
Maxine K.
signed just now
Adam B.
signed just now
Lake Havasu has been a prized recreational destination for lovers of ALL types of water sports for many, many years. Now, one special interest group representing kayakers wants to further restrict designated areas for skiing, wakeboarding and other water sports to claim a larger portion of the lake for their specific use.
There are currently at least 50 areas throughout the lake marked with buoys that are designated as "no wake" zones, which are specifically provided for visitors to camp, swim, fish and kayak away from the main areas of the lake where there is significant boat traffic. Furthermore, kayaking, swimming and fishing activities may be performed on almost any area of Lake Havasu, in addition to the buoyed areas that are reserved for those particular activities. Conversely, there are very few areas on the lake where more active water sports can be conducted safely, and away from high-traffic areas. It is important that several of the more popular water sports, including water skiing, wakeboarding and knee-boarding, be performed in areas where there is smooth water and little boat traffic, in order to prevent injuries from occurring. Since there are many people that frequent the lake to perform these activities, it is imperative that water sport enthusiasts at all performance levels are able to engage in these activities without suffering the consequences of disastrous accidents occurring from rough water, boat collisions, and ropes that could potentially lead to serious injuries and even death.
One of the very few areas left on the lake where safe water sports can be enjoyed is a one-half mile strip of water at the north end of the lake near the confluence of the river. A small group of kayakers have been pressuring the Dept. of Fish and Game to add this area to the numerous other designated areas as a "no wake" area, effectively furthering their agenda to restrict active water sports in favor of more sedate activities. It is thus imperative that the interests of all people that use Lake Havasu are protected, and that one of the ONLY areas left for water-skiers and wakeboarders to safely perform their activities is not abolished due to the political influence of a small group of kayakers who already have close to thirty miles of the lake to enjoy their kayaking.
Due to the fact that there are at least 50 designated areas where kayakers can safely enjoy their activity, in addition to the rest of the lake, there is no need or basis for sectioning off the above-described area. The lake is ALREADY sectioned to significantly favor campers, fishermen and kayakers. Since there only a very few areas where skiers, wakeboarders, knee-boarders and others can safely enjoy their sports, please help us protect these individuals' rights and retain the status quo of the current designations to allow ALL water sports enthusiasts to enjoy the lake equally.
Please sign the attachment, and thank you for your support!