Don't let Chicago kill airbnb
131
people have signed this petition.
Add your name now!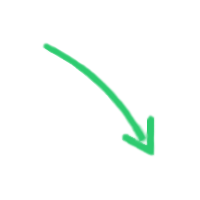 131

people

have signed.

Add your voice!
Maxine K.
signed just now
Adam B.
signed just now
The City Council of the City of Chicago is on the precipice making a costly mistake by passing legislation that would severely curtail (or destroy) the operations of Airbnb in Chicago.
We wonder why the City of Chicago would cut itself off from garnering a much needed additional steady source of tax revenue.
The city of Chicago should not repeat the same kind of shortsighted thinking that resulted in the leasing of the Skyway and our Parking Meters is about to kill the unique opportunities that Airbnb brings to Chicago.
The dawn of the sharing economy is upon us. It is and will continue to transform commerce in the century ahead. In case of Airbnb this new form of commerce makes supplemental revenue available to individuals and families from the working and middle class. It is a self-policing technology. Not everyone wants to make rooms or apartments in their homes available to short term guests. Let us be clear, the practice of taking in short term visitors for a fee has been going on since the founding of the City of Chicago. Polish, Korean, Mexican or any other kind of immigrant or students have rented rooms or apartments in homes for generations. What Airbnb has done is to apply modern technology that lets visitors view potential rental facilities, and, it allows for the person renting the space to look into the background of the potential renter. If someone is not a good host, they will get bad reviews from guests, and no one will rent from them. If someone is not a good guest, hosts will send out a warning to other hosts and no one will rent to them. This is at its core a very democratic process and transparent process - which is part and parcel of this new emerging form of commerce.
If there are bad host/actors, individuals who care little about their neighbors, then shut them down. Don't penalize the vast majority of Airbnb hosts who are model neighbors and who care about and invest in their neighborhoods. If hosting is severly restricted as proposed, people like ourselves will go back to renting on a monthly basis and the city will derive no tax revenue and even fewer tourist dollars.
There is an entire demographic of individuals who are now visiting Chicago who simply won't come if Airbnb is not available. There is no way that someone renting out a room in their house is stealing business from a downtown hotel. In fact as Airbnb has grown, so has the shortage of hotel rooms in Chicago. Why else would the City of Chicago pay a major hotel chain, $50 million dollars to build a new hotel.
Last year alone Airbnb occupancy tax remittances to the city of Chicago amounted to more than $2,000,000 (two million dollars)! Allowed to flourish, these remittances would grow over time, and over a ten year period would amount to more than $30,000,000. This does not take into account the collateral revenue benefiting the city and its neighborhoods. One authoritative study conservatively estimated that at the present level of activity, Airbnb guests spend more than $200,000,000 in the City of Chicago every year! Think of all the additional tax revenue this brings in. The amount of revenue the city stands to lose by restricting the number of days Airbnb hosts can rent their facilities is staggering.
Let's also look at the impact of Airbnb on it hosts, visitors and the neighborhoods in which they live:
As the cost of living in the city increases, for many, renting a room or in-law apartment in their home provides a financial lifeline; allowing them to pay their mortgage, taxes and upkeep.
One Airbnb host uses the income they generate to help an elderly parent pay for expensive medicine they need to treat ALS.
Many grandparents who live a distance from Chicago, now visit Chicago regularly, staying in Airbnb facilities near to where their children live, so they can spend time with their grandchildren.
Visiting professors, artists, actors, and budget minded tourists now come to explore Chicago because the Airbnb experience provides more affordable lodging.
20 somethings who are coming for events and concerts that would never be able to afford staying in downtown hotels, and who in fact might travel to other cities that allow airbnb, making them more affordable.
Because of the unique nature of these stays none of them complete with down-town hotels. Airbnb has created an alternative and suplimental type of tourism.
There is substantial evidence that Airbnb is bringing tourists and their dollars to underserved neighborhoods that in many situations have not seen tourism in more than 80 years, if ever. What better way to bring commerce into financially challenged neighborhoods? Every ward in the city has Airbnb hosts. Pilsen, Austin, South Shore, Edgewater, West and East Garfield park are seeing guest that were it not for Airbnb, would never find their way into these areas.
There is no sound argument for drastically limiting the number of days Airbnb hosts can rent out rooms or apartments in the homes they live in. It makes NO SENSE!
Would the city consider saying to UBER and Lyft Drivers, "You can only drive 10 hours a week, and if you violate this rule, you would face $5000 per incident fines and 6 months in jail?" Of course not.
So why are Airbnb hosts, who are primarily from working and middle class backgrounds, being so targeted. The legislation being contemplated will cut off much needed funds Airbnb hosts from working and middle class backgrounds.
We are importuning to not rush to judgement in this matter. Remember the leasing of our parking meters and the Skyway? The city council should slow down, better understand the negative consequence its actions in this matter and gather more information before deciding to restrict the development of Airbnb in Chicago.
Why not transparent public meetings scheduled at times the public can attend before taking action? If there are complaints about commercial Airbnb hosts who don't respect or live in the neighborhoods where they are renting out apartments, don't penalize the overwhelming majority of good actors. Individuals like ourselves who live in the places we rent - are invested in our communities and our neighborhoods. We are the kind of neighbors people would want to have. We shovel our walks, maintain our homes and look out for our neighbors.
We encourage the Chicago Tribune to urge the city council to not take action until more is understood about Airbnb and its overall impact on Chicago, its citizens and neighborhoods.