Don't Cut Our Lifeline! WV
2164
people have signed this petition.
Add your name now!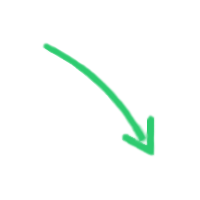 2164

people

have signed.

Add your voice!
Maxine K.
signed just now
Adam B.
signed just now
Attention West Virginia I/DD Waiver Participants, Families, and Supporters of Justice!
The time to advocate is here again! Several months ago, a letter was drafted and submitted to Speaker Armstead with signatures of many supportive Senators and Delegates requesting further inquiry into the cuts to waiver that would impact thousands of West Virginia citizens and constituents. To date, no action has been taken.
Therefore, in light of the announcement of CMS' approval of West Virginia's application that we fought so hard to have revised, we are reaching out to ask that you use your voice to implore the State conduct a legislative audit of the WV Title XIX Intellectual/Developmental Disability Waiver program (IDD Waiver). We are asking legislative members to hold WV DHHR to the same accountability level at which those accessing I/DD Waiver are held.
You can have your voice be heard by signing this petition today!

Below you will find a list of the key issues that launched or have come about during this advocacy process that began in the spring of 2015, followed by a list of issues that need to be addressed by those responsible for implementation or oversight of this vital program.

Key Issues:

The drastic reduction in supports and services offered through our state's I/DD Waiver program. It has been heavily communicated by many involved, that these decisions were made without regard to the impact on individuals and families who depend on the program to sustain their quality of life and their right to live in their community.
WV DHHR's inability to provide straightforward, full picture answers to many of the questions asked repeatedly by legislative members.
CMS & WV DHHR's oversimplified public accusation that ultimately these cuts are due to a lack of funding allocation by our state legislature. When in reality, many legislators feel they were mislead through communication from the WV DHHR that included an insufficient financial portrayal of the budgetary impact of the program or complete lack of communication on the issues.
The Department of Justice's recent report to the state regarding children with dual diagnosis of mental illness and I/DD not receiving appropriate access to services in costly, out of state facilities reflecting poor implementation and violation of the Olmstead Plan.
The Department of Justice's recent report stating serious concerns our state is not in full compliance with federal Individuals with Disabilities Education Act (IDEA) & American's with Disabilities Act (ADA) legislation, which further proves administration's disregard to law adherence.
The current legal injunction filed on behalf of adults with I/DD already being forced to comply with the proposed I/DD Waiver application prior to approval by CMS.
WV DHHR's and the Governor's unwillingness to meet with self-advocates and their families attempting to find long term solutions to the issues currently facing the state's I/DD Waiver program.
Key Areas of Question:
Cost Savings
Cost-saving measures that benefited the State of West Virginia were included in an application that was submitted to CMS without a discussion with or input from Legislators during the Legislative Session.

The WV DHHR reports that the reason for the cuts is to dissolve the waitlist. However, in the application they project serving the same number of people in five years as were being served today. The WV DHHR states they will amend this number as they see how must cost savings is realized.
Should an agency that controls the rates, contracts, and the entire program be able to figure out the savings and make a budget so they can project how many slots may be available?
BMS has not provided information on actual expenditures by waiver recipients. Data provided is always based on what is "budgeted." When asked it was explained that it was due to agencies having the option to bill up to 2 years for services provided.
The $100 million over-budget cost presented to the media and legislators does not appear in the State's HCBS budget, actual figures show only three years of deficits in the past five years at $21, $13, and $7 million.
No requests for supplemental spending to cover the alleged shortfall was made to legislators
Questions should be asked of the WV DHHR as to what criteria is used to select the numbers to include in reporting, especially when there seems to be inflating and deflating of numbers depending on the report recipient.
The first reason for the discrepancy in numbers reported given by employees of the WV DHHR is that the increase from what was reported in June 2014 and April 2015 is due to administrative costs. If that is the case, then where is the explanation of on what the $72 million was spent?
The second reason for the discrepancy in numbers reported given by employees of the WV DHHR is that the $85,000 figure includes acute care. If that is the case then consider the following:

Acute care cost has remained pretty level from 2010 to 2014 from $31 to $30 million. In this same time frame waiver has grown from $243 million to $385 million in FY2014.
Why is acute care being included in with the waiver budget? Is this not a separate pot of Medicaid dollars?
The State's FMAP has gone up from 2010 to 2014. Questions need to be asked about the state's FMAP for the past 9 years, and why or how did this offset the cost to the state? Has that been reported to legislators? .
Administrative
The required components of the WV I/DD Waiver program are carried out through contracts with multiple contracts with several contracted businesses
Why has the WV DHHR not looked at cost savings at an administrative level?
How much do the contracts cost the state and are the actual costs billed to the I/DD waiver specifically for I/DD waiver services?
Would the cost savings be significant if the services were provided through the WV DHHR like we did before?
Budgets
There are inaccuracies in the tool that is used to determine the budget, as the algorithm is not consistent and seems to be broken. A detailed explanation about how the algorithm is determined and formulated cannot be obtained by participants, families, or advocates.
How can some people have budgets that are too high and couldn't be used if every service was billed and others don't have enough?
Is there a better tool? Who pays for the tool? Is this included in the contract with the contractual agency?

The same tool has been used for many years, but adults appear to be getting across-the-board budget cuts by 20-25% due to their assessment outcomes (many of which are identical or reflect more significant need).
The algorithm cannot be changed to satisfy the state's budget when the program is needs based.
Accountability
Agencies provide self-reviews and utilization reports to BMS. While it is expected that all agencies comply by providing services within the framework and budget parameters, concerns with lack of enforcement and accountability exist.
Is this an appropriate tool for oversight on a program that serves our most vulnerable population?
Administrative / Fair Hearings – Services are being reduced and hours cut drastically for participants in anticipation of the proposed cuts outlined in the waiver application. Many individuals across WV have filed administrative hearings based on budget reductions and reduced services. It seems that the Level 1 is automatically being denied, with all appeals going on to Level 2. We have no knowledge of participants winning a Level 2 appeal. They are all denied. Why is that?
Home & Community Based Service Rules
Budget cuts may violate the ADA and Olmstead when significant funding cuts to community services create a risk of institutionalization or segregation. In making such budget cuts, public entities have a duty to take all reasonable steps to avoid placing individuals at risk of institutionalization. How will this be done?
How many West Virginian's are people going to be institutionalized because agencies don't have the staff to implement the rule?
WV has been touted as being very generous compared to other states, but how much of a cost-saving does the state realize by keeping people in their home and community versus in institutions such as ICF/IIDs, Psychiatric facilities, and nursing homes?
No one wants this program to be more effective, sustainable, and efficient than the people using it. The way to do this is not through more unexplained drastic cuts and an unclear transition plan. The WV DHHR's "plan" will lead to greater costs to the state and a severe compromise to the safety, independence, and inclusion of people with intellectual and developmental disabilities across West Virginia.