Don't be Evil! Let Iranians Use Your Software!
8314
people have signed this petition.
Add your name now!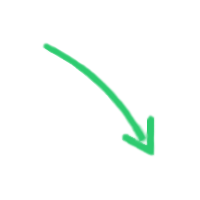 8314

signers.

Almost there!

Add your voice!
rambo mordo
signed recently
Mohammad
signed recently
Don't be Evil! Let Iranians Use Your Software!
Your mission is "to organize the world's information and make it universally accessible and useful". We are part of this world and without us, your mission would be unfulfilled! Mass of Iranians purchase android-based products but they don't have access to Android Market. We believe we have paid for android and therefore we are entitled to use the market. Iranian have to use unofficial, miscellaneous and unsafe markets to get the apps they require.We can use Google Chrome but we do not have access to Chrome's extensions. Even when Iranians purchase Chromebook, they can't access Chrome's extensions.We do not know and do not have the slightest interest in the governments' political stances, we just want to be able to use the software like any other person in the world
More Info ...:http://zurl.ir/petition
Sign it to support this petition. Follow us on Facebook
متن فارسی: بدجنس نباشید! اجازه دهید ایرانی ها نیز از نرم افزارهای شما استفاده کنند.
گوگل ماموریت خود را "سازمان‌ دهی اطلاعات جهان و مفید و دردسترس قرار دادن آنها بصورت عمومی می داند" اما ما هم بخشی از این جهان هستیم و بدون ما ماموریت گوگل انجام نشده خواهد بود. بسیاری از ایرانیان ابزارهای مبتنی بر سیستم عامل اندروید خریداری می کنند اما دسترسی آنها به مارکت نرم افزارهای اندروید بسته شده است. ما ایرانی ها برای خرید ابزارهای اندرویدی هزینه کرده ایم و به همین دلیل مستحق استفاده از مارکت برنامه های اندروید هستیم. اما ایرانی ها برای دسترسی به نرم افزارهای مورد نیاز خود مجبور به استفاده از مارکت های غیر رسمی و بعضا غیرامن و خطرناک هستند.ایرانی ها می توانند از مرورگر وب کروم گوگل استفاده کنند اما اجازه دسترسی به افزونه های این مرورگر ندارند. حتی اگر یک ایرانی بابت خرید یک کروم بوک (لپ تاپ مجهز به سیستم عامل کروم گوگل) هزینه کند بازهم امکان دسترسی به افزونه های کروم را ندارد.ما در مورد مسائل سیاسی دولت ها اطلاعی نداریم و اصلا کوچکترین تمایلی نسبت به دانستنآنها نیز نداریم٬ ما فقط می خواهیم تا مانند دیگر مردم جهان امکان استفاده از نرم افزارها را داشته باشیم. اگر شما هم با ما هم صدا هستید در این دادخواست شرکت کنید تا شاید با جمع کردن آراء زیاد گوگل را مجاب به آزاد .کردن نرم افزارهایش برای ایرانیان کنیم. برای اطلاعات بیشتر بهاین آدرسمراجعه کنید.
برروی دکمه Sing for Petition کلیک کنید
Sponsor
www.zoomit.ir www.farnet.ir www.far30.net www.1itblog.com www.irwebnews.com www.mobile.ir www.gooyait.com www.worldit.ir
Links