Donna Lupardo: Support an EIS for the Endicott Incinerator!
44
people have signed this petition.
Add your name now!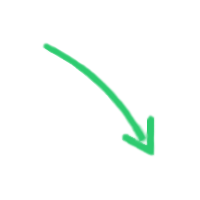 44

people

have signed.

Add your voice!
Maxine K.
signed just now
Adam B.
signed just now
Dear Donna Lupardo,
We the undersigned request you to write to Commissioner of the NYSDEC Basil Seggos and ask that the NYS DEC follow the law, and respect all of the DUE PROCESS RIGHTS of the citizens of Endicott and downwind to be respected.

The Sungeel Hazardous Waste Incinerator proposed for Endicott MUST BE classified as a Type-1 SEQR due to a required zoning change impacting > 25 acres (6 NYCRR 617.4(b)(2)).

Prior to May 7, 2020, there was an unambiguous, express prohibition on incinerators within the Village of Endicott in any zone. Thus, to site the Sungeel Hazardous Waste Incinerator in Endicott's Industrial Zone necessitated a REQUIRED ZONING CHANGE (the definition of permitted land uses within Endicott's Industrial Zone) impacting approximately 560 acres.

A comprehensive Coordinated Review is a REQUIREMENT for all Type-1 Actions. Not only was there NO County-level GML 239-m review *of the facility*, the NYSDEC falsy claimed that one had been done. When Village Attorney Bob McKertich asked the DEC about this in his letter of 2/6/2020, DEC's atty Joe Sluzar replied, "Oh, that was a simple typographical error. We meant to say, and 'uncoordinated review' was performed". This means no review at all.

The initial Negative Declaration of 10/2/2019, and the Amended Negative Declaration of 3/27/2020 are false certificates, because they contained false and/or fraudulent information. See NY Penal § 175.40, Issuing a False Certificate.

Concerned Citizens of Endicott and No Burn Broome have identified DOZENS of possible environmental and community-character impacts, including human health impacts, due to toxic air pollution, traffic impacts, serious risk of untreatable fire and explosion, and groundwater impacts. Additionally, we believe there will be impacts to community character, loss of property values, and a TAX BURDEN, not a revenue source.

The threshold established by NY's State Environmental Quality Review Act is ONE IMPACT. We have identified DOZENS. Therefore there MUST BE a Positive Declaration, and the preparation of an Environmental Impact Statement.

We request and demand the FOUR Public Hearings typical with an EIS. (1: Scoping 2: DEIS 3: FEIS 5: Permit).

We Request and DEMAND that Endicott be afforded the protections of an Environemental Justice Community under Commissioner's Policy CP-29.

NOTE TO SIGNERS: If you see requests for donations, please know that these go to the platform ONLY. Donations here DO NOT GO to either No Burn Broome OR Concerned Citizens of Endicott. Thanks.