Donald Trump Should Buy Twitter
66
people have signed this petition.
Add your name now!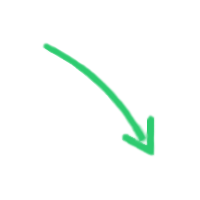 66

people

have signed.

Add your voice!
Maxine K.
signed just now
Adam B.
signed just now
Ever since the adoption of Twitter's "Trust & Safety Council," an institution made up entirely of left wing fanatics which is worthy of neither trust nor safety, Twitter has banned, downgraded, or silenced numerous right wing commentators, especially those supportive of Donald Trump.
Purposely targeting the supporters of a major party's presidential front runner is a blatant act of political activism. Twitter is of course welcome to engage in any activism they see fit, but it does a disservice to their shareholders when this is denied in the face of enormous piles of evidence. Jack Dorsey has repeatedly said he does not censor Twitter users, but every serious right wing commentator knows this is untrue.
By redefining "hate speech" and "violence" to mean "any speech which disagrees with Feminist Frequency, Black Lives Matter, The Anti Defamation League, or European immigration policy" Twitter has helped create an environment where political commentators cannot state undisputed facts, much less engage in a bit of taunting, without risking the status of their accounts.
The result?
Even as the company's annual revenue soared last year from $1.4 billion to $2.2 billion, the company lost $507 million. In the weeks after Twitter's initial public offering in 2013, shares reached $73.71. Now the stock is at $17.03. Its user base has stalled at roughly 320 million monthly active users, and by math that can only make sense to a Bernie Sanders supporter, they seem to think banning their most active users is somehow going to improve matters.
This isn't just dishonest politics, it's bad business. Twitter is a platform which hundreds of millions of people enjoy. A system so heavily used certainly requires some considerable investment and technical talent, but its basic functions have remained largely the same for a decade. Yet, despite a stable platform and a huge user base, it is still losing money. Only incompetent leadership, and ulterior motives can explain this failure.
That is why we are calling on Donald Trump to buy Twitter. He will hire the best people, make the best deals, and make Twitter great again. Perhaps build a very large firewall, to keep communists out.
Not only will he restore greatness to the platform, but he will help bring political stability to the world. By either keeping the platform neutral, or using it to promote right wing causes, we can help break the leftist stranglehold on media that is poisoning the human race with degeneracy, multiculturalism, and bad economics.
For these and other reasons, we the undersigned humbly ask Donald J. Trump to help Make Twitter Great Again, by purchasing it from the incompetent scum who have run it into the ground, placing it in control of qualified leadership, and saving our first amendment, so that we might avoid resorting to use of our second.