Dolphin Abuse, please refuse!
86
people have signed this petition.
Add your name now!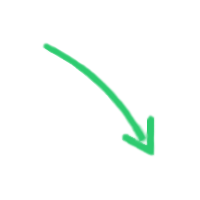 86

people

have signed.

Add your voice!
Maxine K.
signed just now
Adam B.
signed just now
You're in an aquarium, watching a dolphin show. They twist and turn and jump up in the air gracefully. But are they as amused and excited as you? Are they forced to do these movements just for your entertainment or at will?
What happens behind-the-scenes of dolphin shows? Big areas for the dolphins to live in? Social interactions with the other dolphins? In most aquariums, it is the complete opposite. Dolphins are not for education and entertainment purposes. They are wild in the sea, possibly travelling 100 miles each day, while the dolphins in aquariums have a small living space less than 100 meters wide.
Why would you see dolphins do stunts very eagerly only for some fish? Starvation is a common factor in aquariums to ensure that dolphins do the tricks the instructors tell them to, probably hurting them in the process if they do not listen to them.
What if you were trapped in a cage, equivalent of a human in a cardboard box, would you be depressed and possibly hurt yourself? Reports have shown that when dolphins are depressed, they are physically and mentally weak. That is why dolphins living in aquariums easily get sick. According to the space requirements set by AWA, an average dolphin can be legally kept in a space that is more than 24 x 24 feet. For an energetic aquatic animal that can swim at such a high speed in the wild, this requirement is shockingly inhumane to the dolphins.
Now, let's go in deeper of these dolphin hunting businesses. The most known area for capturing dolphins is Japan, Taiji. What happens there? Slaughter. The process of capturing dolphins starts by the fisherman emitting sounds that act as an echo wall. Confused by these sounds, dolphins go near the fishermen's areas. The fishermen then catch them in nets and check their health. The dolphins that are not healthy or have scars are immediately killed by being stabbed with sharp poles, turning the cove bloodied. Their meat is then transported to the nearby markets for food supply.
Meanwhile, they fly the healthy ones to aquariums worldwide. They are separated from their families and being abused for doing tricks only because people need to make a living for entertaining us selfish humans.
Dolphins are clever and caring creatures with feelings. There have been reports about dolphins saving humans from shark attacks. They do us no harm and even lend us a hand when we are in danger. How come we harm them instead?
We cannot support these inhumane ways of entertainment. Stop visiting aquariums to entertain yourselves while the animals there get abused for our amusement.