Doing away with the hydro increase in Ontario
34
people have signed this petition.
Add your name now!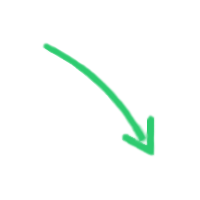 34

people

have signed.

Add your voice!
Maxine K.
signed just now
Adam B.
signed just now
Ms. Kathleen Wynne and the Minister of Energy Mr. Bob Chiarelli,
We, the people of Ontario, demand that the increase in hydro be reversed immediately and forthwith to the consumers of hydro in Ontario as this increase in hydro falls within the definition as theft.
http://www.cbc.ca/news/canada/toronto/ontario-elec...

This increase also indirectly violates section 7 of the Canadian Charter of Rights and Freedoms (The Right to Life, Liberty and Security).

For many years we have been told to conserve hydro and use it more responsibly. Since we have done so, Hydro One and their affiliates have lost revenue due to the the lower usage of hydro.
The residents of Ontario should not be penalized for conserving hydro. Especially when the government and hydro companies have pushed hard for everyone to learn how to conserve hydro and lower costs. Now that costs are lower due to less hydro being used, the residents of Ontario are now being penalized and punished for being responsible with their hydro usage.
This act alone discredits the Ontario government and all whom work within hydro and their subsidiaries. Including but not limited to the Premiere of Ontario (the Hon. Kathleen Wynne), and the Minister for Energy (the Hon. Bob Chiarelli).
This increase is going to inflict undue financial hardships on many Ontario families as not all families are going to be able to afford an increase on their hydro rates. That is a violation of s. 7 of the Charter of Rights and Freedoms.
S. 7 of the Charter gives all people the Right to Life, Liberty and Security. The Right to Life includes the Right to maintain Life. Maintaining life includes but is not limited to being able to store food in a proper place such as a refrigerator and/or freezer so food does not spoil or go bad before it can be consumed for nourishment, stoves and/or ovens to prepare food for consumption, hot water heaters so people can wash dishes with hot water, wash clothes with hot water, shower/bathe with hot water.
Most appliances that assist in various ways to help sustain life are hydro dependent.
Everyone has the Right to Liberty in not worrying if they are going to choose between using/paying for the hydro increase or another necessity such as medicine.
Everyone has the Right to be Secure against worrying about hydro being cut off due to not being able to afford this increase. That includes but is not limited to being secure in that food will not be spoiled, ways to cook and/or prepare food will remain, heat in homes when it's cold outside, ways to wash yourself and clothes........
Not everyone can afford this increase. If they can not afford this increase and they lose their hydro, their Right to Life, Liberty and Security will therefor be infringed upon.
We do understand that the reason for this increase is due to the loss of revenue in hydro usage due to the conservation of hydro. Again we have been encouraged for years to conserve hydro. The Ontario government has even taken action to show people how to conserve hydro and cut down on the costs of using hydro. So why punish us for doing what has been encouraged upon us to do? It is plain hypocrisy and is the antithesis of what is in the best interest of Ontarioans.
It is also common knowledge that according to Ontario Hydro (http://www.ontario-hydro.com/electricity-rates-by-...), that we pay more than most provinces and are the second most highly charged province for hydro. This increase is going to make us the most expensive province for hydro even though we generate quite a bit of Canada's hydro.
Due to the people of Ontario conserving hydro, it does not in any way justify an increase in rates. If anything, it justifies the reduction in the salaries of hydro employees, especially CEO's, and the salaries of public servants.
We demand this increase to be done away with and any increase charged to be paid back to the consumer immediately and forthwith.
Respectfully,
The Residents of Ontario.