DO YOU BELIEVE A MURDERER OF 2 DOGS IN CYPRUS DESERVES TO BE PUNISHED ACCORDINGLY?
282
people have signed this petition.
Add your name now!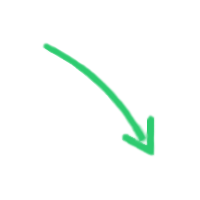 282

people

have signed.

Add your voice!
Maxine K.
signed just now
Adam B.
signed just now
This petition is by Pets2Adopt and WE DEMAND JUSTICE!! He deserves to face the courts and GO TO JAIL!
He murdered 2 innocent lives! Why dogs do not count in this place? DO NOT LET HIM OUT THERE FREE!
Below I provide an official article by CyprusMail:
"A 68-YEAR-OLD man was arrested on Tuesday on suspicion of shooting two dogs in a residential area. 
The pensioner was arrested after a Paphos resident reported to police that he saw the 68-year-old get out of his car on a road in a residential area of a Paphos district village at around 4.30pm, holding a hunting gun. He allegedly took two dogs out of the car and fired four shots at them. 
Arriving at the scene, police found two injured dogs, which they took to Polis Chrysochous state veterinary service. The on duty vet put them down after concluding that their condition was irreversible.  
According to police, the 68-year-old confessed to the incident after his arrest. He was charged in writing and released. Polis Chrysochous police is investigating against him charges of illegal possession and transport of explosive material and a hunting rifle outside of the hunting period, shots fired in a residential area and causing death to animals."
Αυτό το άρθρο είναι απο το Pets2Adopt και ζητάμε δικαιοσύνη! Του αξίζει να έρθει αντιμέτωπος με τα δικαστήρια και να πάει ΦΥΛΑΚΗ.
Σκότωσε 2 αθώες ζωές. Γιατί οι σκύλοι δεν μετράνε σε αυτόν το τόπο? ΜΗΝ ΕΠΙΤΡΕΨΕΤΕ να ζει εκεί έξω ελεύθερος.
Παρακάτω παραθέτω το κείμενο από την CyprusMail μεταφρασμένο στα Ελληνικά:

"Ένας 68-χρόνος άντρας συλλήφθηκε την Τρίτη με την υποψία ότι πυροβόλησε 2 σκυλιά σε κατοικημένη περιοχή.
Ο συνταξιούχος συλλήφθηκε μετά την καταγγελία από ένα κάτοικο Πάφου που ανάφερε στην αστυνομία ότι είδε τον 68-χρονο άντρα να βγαίνει από το αυτοκίνητο του στο δρόμο κατοικημένης περιοχής χωριού στην Πάφο γύρω στις 430, κρατώντας ένα κυνηγετικό όπλο. Σύμφωνα με τους ισχυρισμούς του, κατέβασε 2 σκύλους από το αυτοκίνητο και τους πυροβόλησε 4 φορές.
Φτάνοντας στο σημείο εγκλήματος, η αστυνομία βρήκε 2 τραυματισμένα σκυλιά, τα οποία μεταφέρθηκαν στην κρατική κτηνιατρική υπηρεσία της Πόλης Χρυσοχού. Ο καθήκον κτηνίατρος τους θανάτωσε αφού κατάληξε στο συμπέρασμα ότι η κατάσταση τους ήταν αμετάκλητη.
Σύμφωνα με την αστυνομία, ο 68-χρονος ομολόγησε το γεγονός μετά την σύλληψη του. Υποχρεώθηκε να ομολογήσει γραπτώς και αφέθηκε ελεύθερος. Η αστυνομία της Πόλης Χρυσοχού ερευνά την υπόθεση ενάντια του για παράνομη κατοχή και μεταφορά εκρηκτικής ύλης και κυνηγετικού τουφεκιού εκτός περιόδου κυνηγιού, σημείωσε πυρ σε κατοικημένη περιοχή προκαλώντας τον θάνατο ζώων."
Sponsor
Pets2Adopt http://pets2adopt.com/
Links