Ban Hunting with Dogs
752
signers.
Add your name now!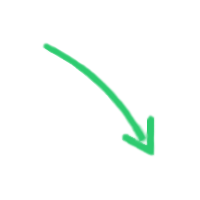 752

signers.

Almost there!

Add your voice!
Maxine K.
signed just now
Adam B.
signed just now
Petition to the Governor of North Carolina, Pat McCrory, the North Carolina Wildlife Resource Commission Executive Director, Gordon Myers and the North Carolina Forest Service Forest Supervisor, Kristen Bail to request the immediate and permanent banning of loose dog deer and bear huntingin the state of North Carolina.
Whereas: The owners of private property posses rights regarding the enjoyment, use, safety and peace of their property that legally surpass the privileges of hunters when the pursuit of the sport deprives private property owners of rights,and
Whereas: Hunters using loose dogs, by their own admission, cannot hunt without their dogs trespassing and doing damage to private property, and are therefore undertaking a sport that they know before hand, will at some point, involve breaking the law, and
Whereas: It is often not possible for private property owners to prosecute for trespassing or sue for damages because dogs are unattended by hunters when damage occurs, despite the hunter being aware of the expectation of damage and trespass when he undertakes loose dog hunting, and
Whereas: There exists specifically within the population of loose dog hunters a large and ungovernable contingent that does not respect private property and believes, wrongly, that they have a right to terrorize and intimidate their way onto private property despite the wishes of the property owner, and
Whereas: Loose dog hunting is responsible for the majority of hunting complaints from property owners regarding trespassing, threats of bodily injury, threats of arson, harassment, animal cruelty, and livestock injury and killing, and
Whereas: North Carolina's population has grown by 1.4 million since 2000, creating an inevitable and growing conflict with hunters and their dogs as North Carolina becomes more populated, and
Whereas: The NC Wildlife Resource Commission can only issue fines if the registered private property is posted every 200 Yards with no trespassing signs andit is very easy for the hunters to deface or remove signs, removing all authority from the NC Wildlife Commission, forcing the property owner to bear the cost to repost their property and allowing the hunters to grant self endowed immunity for trespassing and poaching, and
Whereas: Loosed hunting dogs are often abused, abandoned, have a poor quality of life and are not neutered, resulting in unwanted puppies and a greater cost for the communities' animal control and increased disease and parasite transmission, and
Whereas: Dogs set loose beyond the hunters control cannot be provided food or water by their owner and often become lost, injured and/or inhumanely dehydrated and starved, and
Whereas: The practice of hunting deer with loose dogs is detrimental to the health of the deer population, because dogs cannot be retrieved unless a kill is made, even if quarry is young or it is desirable to be left alive in the population, and
Whereas: Modern loose dog hunting involves turning dogs loose with tracking collars, taking advantage of modern roads, technologies and vehicles, is unsportsmanlike, dishonors the historical hunting tradition, is unneighborly and inhumane, and
Whereas: Loose dog bear hunting is illegal for similar reasons in Alabama, Arkansas, Colorado, Connecticut, Delaware, Florida, Illinois, Indiana, Iowa, Kansas, Kentucky, Louisiana, Maryland, Massachusetts, Minnesota, Mississippi, Missouri, Montana, Nebraska, New Hampshire, New Jersey, New York, North Dakota, Ohio, Oklahoma, Oregon, Pennsylvania, Rhode Island, South Dakota, Texas, Washington and Wyoming, and
Whereas: The harassment from the dogs and hunters lowers the desirability, functionality, usability for raising livestock or fowl and sale value of private property and tax revenue, and
Whereas: The above mentioned instances represent a significant monetary injury and harassment of the tax payers and property owners of North Carolina and create well documented evidence of widespread and habitual abuse of the privilege extended to loose dog hunters and fair justification for the permanent revocation of the privilege of loose dog hunting in North Carolina.
Therefore: We, the undersigned residents of North Carolina, request that the practice of hunting with loose dogs, having been deemed by us to be unacceptable, anti-social behavior that causes great damage, abuse and harassment and is undertaken by hunters with full knowledge and understanding that laws will be broken, property owners harassed and private property destroyed or livestock injured, be permanently banned in the State of North Carolina.
Sponsor
Citizens United for Private Property Rights
Links