Help Fix Centennial Dog Run
19
people have signed this petition.
Add your name now!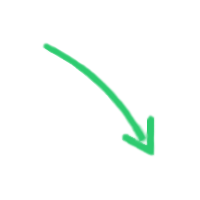 19

people

have signed.

Add your voice!
Maxine K.
signed just now
Adam B.
signed just now
This petition is with regards to the Dollard-Des-Ormeaux dog run located within Centennial Park / William J. Cosgrove.  We, the undersigned, are petitioning the Mayor and city council to improve and maintain the grounds on which the dog run is located.   We all want our dogs to play in a safe and secure area without having the constantly worry that they will jump the fence and god forbid suffer an injury as a result.  There is also the added worry that should a dog jump the fence and inadvertently startle a passerby, any injury suffered would be blamed on the dog.  The picture shown herein displays the ease with which the fence can be jumped.
We have followed the suggested process of bringing forward our concerns at two different city council meetings and were pleased to hear at the first meeting that the council recognized our concerns and plans were being put into place to not only improve but increase the size of the run.  We were pleased to see that piping has been installed for water which will be connected in Spring / 2013 however the two other items on our wish list – improved fence and new earth - have been temporarily declined due to budgetary restraints.  Our requests are simple and in the best interests of all those who use both the dog run and Centennial Park as a whole. 
·         The current ground cover was last maintained in 2010 and as a result, 2 years later, discharges a very noticeable and unpleasant odor.
·         The fence is regularly jumped over or in some cases crawled under, by various dogs using the run.  This is a place where owners should feel safe in allowing their dogs to run and play, however more and more owners bypass the dog run as a result of the deterioration of the fence.
Our attempts to form a partnership with our city council has changed and going to the papers Chronicle (Wednesday November 21, 2012 – page # 3) with our story and now this petition we hope to show the City council and committee our determination in seeing this situation resolved.  Our hope is to establish 50 plus signatures where upon reaching or surpassing this number we will present it to our Mayor and city council at the next meeting.
The following person(s) support the need for improvements to the dog run to avoid any conflicts occurring because of one or several dogs being able to jump, or after heavy winter snow, walk over the fence.
French version –
Cette pétition est en ce qui concerne le parc a chien de Dollard-Des-Ormeaux situé dans le parc Centennial / William J. Cosgrove. Nous, soussigné(e)s, demandons au maire et le conseil municipal d'améliorer et maintenir l'endroit ou le parc a chien est situé. Nous voulons tous que nos chiens puissent jouer dans un endroit sûr et sécurisé, sans avoir constamment la peur qu'il ne saute la clôture et souffrir d'une blessure à la suite. Il ya aussi le souci ajoutée que si un chien saute la clôture et par inadvertance, faire sursauter un passant et que par hasard une blessure en résulte, le chien serait blâmé. L'image apparaissant ci-dessus montre la facilité avec laquelle la barrière peut être sauté.

Nous avons suivi le processus suggéré présenter nos préoccupations devant le conseil municipal a deux différentes réunions du conseil municipal ; ce fut avec plaisir que nous avons recus la nouvelle durant la première réunion que le Conseil a reconnu nos préoccupations et des plans ont été mis en place pour non seulement améliorer, mais augmenter la taille du parc a chine . Nous avons été heureux de constater que la tuyauterie a été installé pour l'eau qui sera relié au printemps / 2013 mais les deux autres articles sur notre liste de souhaits - clôture amélioré et une nouvelle couche de terre - ont été temporairement mis a l'arrière en raison de restrictions budgétaires. Nos demandes sont simples et dans l'intérêt de tous ceux qui utilisent à la fois le parc a chien et le parc Centennial dans son ensemble.

• La couche de terre actuelle a été maintenu en 2010 et, par conséquent, 2 ans plus tard, dégage une odeur très perceptible et désagréable spécialement durant les températures humides.

• La clôture est régulièrement sauté ou, dans certains cas rampé dessous, par plusieurs chiens qui utilisent le parc a chien. C'est un endroit où les propriétaires devraient se sentir en sécurité et a l'aise de permettre à leurs chiens de courir et jouer, mais les propriétaires de plus en plus contournent le par a chien en raison de la détérioration de la barrière.

Nos tentatives pour former un partenariat avec notre conseil municipal ont changés et nous sommes allés au journal Le West Island Chronicle (Mercredi Novembre 21, 2012 - page n ° 3) avec notre histoire et maintenant nous émettons cette pétition en espérant montrer a la Mairie et le comité notre détermination à voir cette situation se resoudre. Notre espoir est d'établir 50 signatures ou plus et un fois avoir atteint ou dépassé ce nombre nous allons le présenter à notre maire et le conseil municipal lors de la prochaine réunion.

La personne suivante (s) d'appuyer la nécessité d'améliorer le chien courir pour éviter les conflits qui se produisent en raison d'un ou de plusieurs chiens étant capables de sauter, ou après la neige d'hiver lourds, marcher dessus la clôture.
Links