Dog Park - Hampstead Heath
36
people have signed this petition.
Add your name now!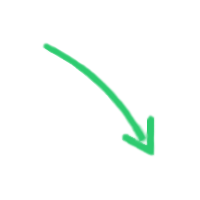 36

people

have signed.

Add your voice!
Maxine K.
signed just now
Adam B.
signed just now
I have added this introduction as there seems to be some confusion as to what the petition is asking for. The petition is asking for a dog park where dogs and their owners can socialise. This does not mean dogs will be restricted from the rest of the Heath off lead. We are asking for a dog park as an addition. Children have their own play areas but they are not restricted from the rest of the Heath. We are merely asking The City of London Corporation to recognise the need for this addition and not to neglect its dog community.
Dog parks have emerged in the last decade or so as places for pet owners living in suburban and urban areas to exercise their dogs. Providing a safe environment for both dog and human is a tremendous challenge. If done correctly a dog park can be that place. The concept of a dog park, an enclosed area devoted exclusively to canine activity, evolved in California in 1979. These parks have varying features, although they typically offer a 4' to 6' fence, separate double-gated entry and exit points, adequate drainage, benches for humans, shade for hot days, water, tools to pick up and dispose of animal waste and appropriate bins and regular maintenance and cleaning of the grounds. Dog parks may also offer wheel-chair access, a pool for the dogs to swim and cool off in and a separate enclosure for small dogs and puppies.
Dog parks provide a community setting in which people can gather and socialize and where they can observe the interaction of groups of dogs at play. Dog parks allow owners and their dogs to spend time together and offer dogs a space for play and companionship with others.
There seems to be a real need to create a dog park in urban environments in general and on Hampstead Heath specifically. Not only would a dog park on
Hampstead Heath, provide a designated safe place to take dogs to play, exercise, and interact, but the dog owners would have the opportunity to interact and socialize with each other. Residents who are unable to own a dog, for whatever reason, could also benefit from the dog park as they can visit and spend time with dogs in a controlled environment.
Walking dogs off lead on Hampstead Heath long enough to provide them with adequate exercise and socialisation is becoming increasingly problematic, especially during the summer months due to picnickers and children. Hampstead Heath is a public place and therefore should cater for the whole public, including dogs and their owners.
Helsinki, Finland dogs can choose from more then 80 dog parks. In Mt Fuji, Japan, dog enthusiasts can go to a dog amusement park. Dog owners can enjoy rides and activities with their dog or if a patron does not own a dog, he can rent one by the hour. Rules were drafted by the city of Rome's Office for Animal Rights which order better treatment for all pets. The rules include a $625 fine for those who fail to take their dogs out on regular walk.
A dog park on Hampstead Heath could also run activities and events. These could include canine information seminars which include, Breed specific information on a chosen breed for a particular day, involving useful information, including nutrition, grooming, temperament, health and origin. Qualified vets, dog behaviorists, groomers, nutritionist and a breed specific specialist could cover these days. The dog park could also hold workshops for children teaching them about responsible dog ownership, correct handling and approaching and puppy petting.
A dog park on Hampstead Heath is well over due, so is it not about time the City of London Corporation listened to the dog community and recognised the necessity for a dog park on the Heath?
Please also like the page & share any experiences you may have on the Facebook page https://www.facebook.com/hampsteadheathdogpark