Dog Napper or Dog Rescuer?
287
people have signed this petition.
Add your name now!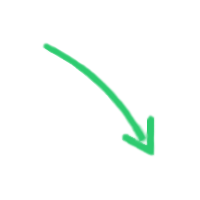 287

people

have signed.

Add your voice!
Maxine K.
signed just now
Adam B.
signed just now
My friends and I "stole" a dog. I drove and they went out and got him. Here's our story, you decide.
"okay as some of you may have heard, i got into some big trouble with the law with my friend. we had heard of a dog that was being left outside in this negative degree weather. he was outside day and night. we were told the cops have been called and have even come to investigate the scene. apparently they can't do much because the dogs "shelter" meets the states BARE MINIMUM requirements. which means as long as it has 4 walls, a floor and food, they're doing nothing wrong. every time the cops have been there, the dog has apparently had food and water in heated dishes and straw in his house. wouldn't you think that if you need a heated dish to make sure the water doesn't FREEZE that your dog has no business being outside for hours on end in the first place? when arriving to the dogs house, i noticed a lack of pee and poop in the area he was tied up. which just suggests he isn't eating or drinking much. the cops say there is straw in his shelter but the dog had none stuck in his fur when he came out of his house. when we first grabbed him you could see he was beyond excited to be around people. when we got him into the car he was full of burrs (which clearly indicates that he isn't ever pet, groomed or combed) and shivering uncontrollably. when i first brought him into my home he instantly went to my dog dish and drank almost a gallon on water right then and there and ate like a horse. then continued going crazy in my house. i gave him a chew toy (probably the first and only one he's ever had) and you could just tell this dog was beyond excited to be treated with some decency. all night he slept on the floor on the side of my bed by my boyfriend. i just know he he felt loved. we had taken the dog around 9 the night before and the people didn't report the dog missing till almost 9 the next morning to authorities and didn't call the animals shelter till 11. that is 12 hours the dog was outside IN NEGATIVE DEGREE WEATHER. and that isn't including the time before we took him. he was already freezing by the time we got to him! we had been told by someone that they have WITNESSED this dog being hit, kicked, beat, etc. but there just isn't anything the police can do because there is no proof, their word isn't enough. if ABUSE is not the case, animal NEGLECT still is. is it really so hard for the people to just bring him inside at night? it's such a bad look for them as dog owners when they won't even keep their "family" pet inside with its family. the sheriffs office was so understanding about what happened and why we chose to do it but unfortunately, Carly and i and technically the only ones who committed a crime in this situation. IT IS IMPORTANT FOR THIS STORY TO BE SHARED BECAUSE THERE NEEDS TO BE LAWS SET IN PLACE THAT THE COPS CAN ENFORCE AND ACTUALLY ACT ON. IF THERE WAS A LAW STATING THE ANIMALS CANT BE OUT IN X DEGREE WEATHER THE COPS WOULD BE ABLE TO DO SOMETHING ABOUT THIS SITUATION. help us help these voiceless animals that can't speak for themselves. do your good deed for the day and share this post! let's start making it harder for people like this to get away with this stuff and easier for people like me to rescue abused dogs! we were technically charged with actual "dog napping" but it won't be so funny and cute on our records! i am most likely to be charged with a misdemeanor theft which will be shown as just that in my record, A THEFT. i am going to school soon to become a flight attendant and this being on my record could effect me getting a job in the long run. should i have though about that before stealing an abused and neglected dog? OF COURSE but the only thing running through my mind at that moment was getting that dog inside. just look at how happy he was being inside, getting treated with love, having food, water, treats, people and attention. i am gonna make Carly and i a go-fund-me page as seeing we could both be fined to up to $10,000. i don't have much hope for our justice system seeing as if the rescuers are being are being charged and the abusers are getting nothing but a slap on the wrist. i WILL NOT mention any names whatsoever. i just hope that this gets shared enough in hopes that the owners see this and change how they are treating their fur baby. share this enough so they'll at least get a warning that there WILL be laws to come. OH AND DID I MENTION THE PEOPLE GOT THE DOG BACK AND KEPT HIM OUT AT NIGHT AGAIN :) help protect Wisconsin animals against our brutal weather and even more brutal people! SHARE SHARE SHARE"