Dodge and Eastern Roads Nassau
We, the residents of The Eastern Road, and its environs, in Nassau Bahamas, having had no assistance from the relevant Bahamian authorites, to intervene and enforce the powers conferred upon them by law, now seek through the court of public opinion, to cry shame on the owner of this vagrant property located at the corner of Dodge Road and Eastern Road. If the owner, the pre-eminent Bahamian Heart Surgeon, Dr. Conville Samuel Brown has no shame, as he seems not to have, having made no effort, even after numerous pleas from the area residents, to have this property cleaned up and secured, so as to prevent the harbouring of criminals and drug addicts, perhaps his beloved wife and children might be encouraged to persuade him.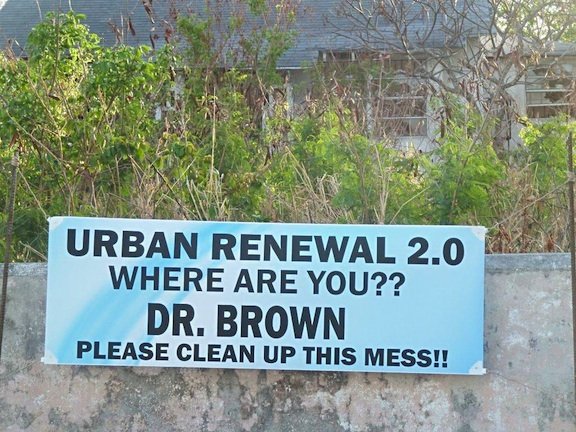 Links
Signature
No signatures yet. Be the first one!