Do NOT use Asiasoft to host Launch Events
30
people have signed this petition.
Add your name now!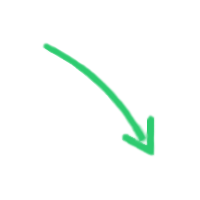 30

people

have signed.

Add your voice!
Maxine K.
signed just now
Adam B.
signed just now
Asiasoft was in charge of the Diablo 3 launch event in Singapore.
The launch event was a total chaos, not well-organized and downright horrible. The launch event was also planned in a way selfishly for themselves instead and not actually for the people attending the event. They are double standard and do not really care for the people at all.

Thousands of people had to endure the chaos, stand for hours, assist each other to overcome the shortcomings and cock-ups of Asiasoft.
Few examples of cock-ups:
1. The event venue was too small! They already knew beforehand that there will be thousands and thousands of people attending the event but instead they chose to host it at a small location. The queue extended all the way out of the building and people had to stand for hours and hours under the hot sun. Lucky for them, it did not rain.
2. Double standard: 1 example - Staff A allows you to move along to the next queue area with your friends. Staff B persistently does not allow you to move along to the next queue area with your friends.
3. The people are required to queue for 2 times - Verification queue and Collection queue. This is rubbish. Horrible planning, people had to spend an average of 10 hours standing to queue.
4. The collection area was a complete mess. No orderly manner at all! People were squeezing and it was so hot and stuffy. No proper queue plan was laid out. The TV screen showing the queue number was so tiny and also structured at such a bad angle that most of the people could not see the screen. There are staffs calling out the queue number but it was so soft that the people had to shout and relay the queue number instead. Also completely blocked the view of events going on the event stage.
(Too many cock-ups to list!)
To sum it up: The event was chaotic, messy, horrible and pathetic.
Main objective of this Petition
To make this issue known to companies who wish to partner with Asiasoft to think twice about using them to host launch events. Save your reputation by not using such a horrible event organizer.
Please hear the voice of the people!
Thank you.