Do not install street lights in our neighborhoods
55
people have signed this petition.
Add your name now!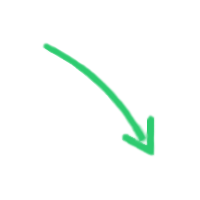 55

people

have signed.

Add your voice!
Maxine K.
signed just now
Adam B.
signed just now
We purchased our homes here in Wesley Hills because we wanted a rural country setting where we could enjoy the natural beauty of both day and night in an unspoiled way. Night time is a beautiful and peaceful time of the day that we enjoy and cherish. We do not want to spoil our pristine country nights with artificial urban street lights on our quiet and peacefull streets.
Please see the link below provided by Cornell Cooperative Extension.
http://icwdm.org/handbook/carnivor/black_bears.asp
In the above article please see the paragraph titled "Frightening Devices and Deterrents"
Black bears can be frightened from an area (such as
buildings, livestock corrals, orchards) by the extended use of night lights,
strobe lights, loud music, pyrotechnics, exploder canons, scarecrows, and
trained guard dogs. The position of such frightening devices should be changed frequently. Over a period of time, animals usually become used to scare devices. Bears often
become tolerant of human activity, too. At this point, scare devices are
ineffective and human safety becomes a concern.
Also please see the following in the paragraph titled "General Biology, Reproduction, and Behavior"

Black bears are powerful animals that have few natural
enemies. Despite their strength and dominant position, they are remarkably tolerant
of humans. Interactions between people and black bears are usually benign. When
surprised or protecting cubs, a black bear will threaten the intruder by laying
back its ears, uttering a series of huffs, chopping its jaws, and stamping its
feet. This may be followed by a charge, but in most instances it is only a
bluff, as the bear will advance only a few yards (m) before stopping. There are very few cases where a
black bear has charged and attacked a human. Usually people are unaware that
bears are even in the vicinity. Most bears will avoid people, except bears that
have learned to associate food with people. Food conditioning occurs most often
at garbage dumps, campgrounds, and sites where people regularly feed bears.
Habituated, food-conditioned bears pose the greatest threat to humans
(Herrero 1985, Kolenosky and Strathearn 1987).

Bottom line is simple…If you don't want bears in your
neighborhood, Make certain that the bears that live in the area DO NOT become
food conditioned by learning that food is on your driveway in your garbage can.

Remove the garbage = remove the bears!