DO NOT CLOSE STEPHEN ARENA - WE NEED OUR ARENA!!
775
people have signed this petition.
Add your name now!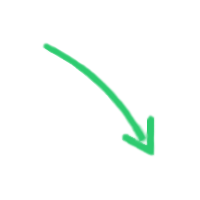 775

people

have signed.

Add your voice!
Maxine K.
signed just now
Adam B.
signed just now
*don't donate to this petition..its FREE!!*
ELECTED OFFICALS YOU NEED TO STOP STRIPPING SOUTH HURON
TO BETTER EXETER
THERE NEEDS TO BE A WIN WIN..not take take..
These signatures are Community members..you know them.
Please listen to them!!
We the voters, have watched so many small communities that make up SOUTH HURON get stripped away and things added to Exeter
WE MATTER AND SO DOES OUR ARENA. YOU NEED TO COME UP WITH OTHER PLANS---FIX OUR ARENA AND UPDATE OUR COMMUNITY
It needs to stay in operations as well as Exeter's Arena NOT just until Exeter's is replaced with a new arena...It needs to be here permanently just like Exeter's for South Huron Residents to enjoy!!
WE SHOULDN'T HAVE TO TRAVEL TO EXETER
WHEN WE HAVE ICE RIGHT HERE
WE ARE SOUTH HURON ..IT DOESNT STOP AT EXETER LIMITS
Stephen Arena has history, memories, and is very much loved wanted and needed by many.

Don't close it, Fix it...Let it be used by all communities, make it better,fundraise, grants,the communities will come together to save this arena

Some outstanding players have started their careers, trained, shot their first puck and scored their first goal in this arena..it would create jobs, get kids off their vices,exercise.. it can be used for so much more then just ice.

South Huron includes more communities then just Exeter, Huron Park - the homes are coming up for sale..MEANING MORE THEN 300 PLUS MORE FAMILIES will be paying TAXES ...for what?? BUILD US ..DON'T DESTROY OUR COMMUNITY
3 story walk ups RENTALS are coming in also IN PHASE 3 meaning more kids more families, this arena will get more use then it has in past years.

You can't keep taking from the outer communities to build up Exeter..these outer Communities make up South Huron as well.

South Huron/ Exeter Council HAVE to realize this.

OUR VOICES MATTER!! SO DOES OUR ARENA!!! DO NOT SELL IT ...FIX IT FOR ALL OF US TO USE!!!

Please sign this petition it's being sent to South Huron Council and the Mayor.

MAYOR George Finch gfinch@southhuron.ca
Diane Faubert dfaubert@southhuron.ca
Marissa Vaughan mvaughan@southhuron.ca
Barb Willard bwillard@southhuron.ca
Jim Dietrich jdietrich@southhuron.ca
Aaron Neeb aneeb@southhuron.ca
Ted Oke toke@southhuron.ca
Feel free to send them an email expressing your concerns
they need to hear from our community!!!
So they can hear our voices and concerns and we don't want to lose our arena.

Thanks for signing and adding your comments

Please do not donate to this petition..its free just wanting and needing your signatures
My added note

I was a lions member once for Centralia/ Huron Park ..I actually came up with the Haunted College as a huge fundraiser..to raise funds for a splash pad, for years the Lions and volunteers put hundreds of hours in..alot of hard work .. working towards raising funds for it....it was denied by Council..added expense insurance etc they said ..the Lions tried for a huge wooden/log playground..it was denied even after the lions recieved a grant towards it...The Council has not worked in the lions favor or the communities favor for anything...They removed the ball diamond..they removed the church where the lions had their den..but have not REPLACED ONE THING...NOW THEY WANT TO REMOVE OUR ARENA!!! SHAME on all of them!!! Why so many lions members quit, ..our fundraisers for the children failed not because of us but because of council.