DKIT remove hate filled lecturer Eamonn Crudden
140
people have signed this petition.
Add your name now!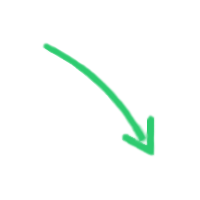 140

people

have signed.

Add your voice!
Sandra Doherty
signed recently
Sally Scally
signed recently
Dundalk institute of Technology lecturer Eamonn Crudden (programme director of the BA Hons in Film and Television)has engaged in campaigns of sheer terror, slander and hatred against many people online based on their sex,Nationality and views. His reign of online hate and harassment is relentless posting people's places of residence, their jobs ,contacting bosses, asking people to boycott them and their business and targeting their businesses online on one of his many hate filled platforms most notably his main hate stream his EamonnVIDF and Antifa Drone twitter account but he does spread slander hatred and racism on other platforms too and in the college but only slanders and insults people anonymously on his Twitter hate accounts.
His targeted campaigns of hatred have been used against people based on their Nationality (Polish/Latvian/English etc) or being female and people whom have opposing views on any issue imaginable. Also targets those whom extended family are holocaust victims and calls them neo-nazis incessantly in his anti Semitic hatred causing unimaginable pain to those people whom have lost people in such horrific circumstances. This is done on purpose to cause as much mental pain as possible. Most sickeningly of all posting names and addresses of those suffering with depression or people bereaved by suicide to harass and target them in his hate filled campaigns, people already suffering terrible mental anguish he targets.He often targets women in his sexist misogynistic hate filled posts trying to ruin their lifes posting their addresses and places of work.
We here at students against hatred despise his abuse on campus and feel it is wholly inappropriate that someone who is a lecturer targets people so viciously online, stalking women, preying on them and using college equipment to try and ruin these peoples businesses and lifes; people he does not know at all and we women think it is very wrong of Dundalk Institute of Technology to give Eamonn such a platform to share his twisted hatred, racism and misogyny against women, foreign people or anyone for that matter. His hatred needs to be stopped a lecturer should not be posting peoples home addresses online or calling them Nazis or targetting them in his hate filled campaigns using his many many aliases online most notably the EamonnVIDF and Antifa drone accounts.
We ask that Dundalk Institute of Technology act with integrity and not allow this man to use the college as his personal platform for his hatred, sexism, lies, libel and slander anymore. The college should not allow someone to drag them into such disrepute using their name constantly on his numerous Antifa accounts. The college gives platforms and free reign to someone who spreads hatred, slander racism and misogyny online every single day targeting people in vicious online hate campaigns.
Students against Hatred will be presenting this petition in person to Dundalk Institute of Technology HR along with a protest at the college along with his many victims as we feel his campaigns of terror, hatred, racism and misogyny need to be stopped enough of his victims have suffered due to his extreme hatred, extreme racism and extreme sexism.