Support MRTI's recommendation to Divest
1000
signers.
Add your name now!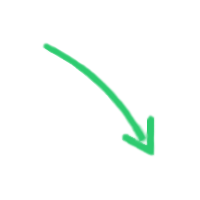 1000

signers.

Almost there!

Add your voice!
Maxine K.
signed just now
Adam B.
signed just now
To:  All Commissioners and Advisory Delegates - 220th General Assembly of the Presbyterian Church (U.S.A.)
Let no one seek his or her own good, but the good of his or her neighbor ~ I Corinthians 10:24
Greetings in the Name of our Lord Jesus Christ,
We write to you as teaching elders, ruling elders and members of the PC(USA) to express our strong belief that now is the time for our Church to take substantive action for peace with justice in Israel and Palestine. We write as Presbyterians, many of whom have accompanied Palestinians through checkpoints and stood near demolished homes and heartbroken people.  We speak in solidarity with the dwindling Christian population who make it clear that it is the occupation that is the chief reason for their exodus.
Our denomination has been talking about the illegality of Israel's occupation of Gaza, the West Bank and East Jerusalem since 1967.  At that time, and even into the 1980s it would have been possible for the Israeli military to withdraw and for the integrity of the Green Line to be maintained. These days withdrawal will require intense negotiation and activity in order dismantle walls, checkpoints and even vast settlements.   In short, for over forty years the government of Israel has not been listening to growing concerns for justice in Palestine. It has not been learning the lessons of protestors using non-violence vs violence. In addition, within the context of our global economy, we have watched American corporations sell equipment and technology to the Israeli military that simply have made matters worse by entrenching the structures of dispossession more deeply.  
It is time for our Church to say: No More! Enough with unfairness.
Some argue that we do not have a big enough voice to make any difference. They once said that about our divestment from South African apartheid as well, and yet the world was changed nonviolently.  When it comes to believing that the world can be changed by followers of Jesus Christ standing up for justice for the oppressed, well, that is a matter of faith.
The question is: after talking this issue to death for over four decades without seeing any positive change whatsoever, are we a Church that will finally put our faithful action where our words have been? The world is listening, and we do have a big enough voice of principle if we are willing to use it. 
We commend the Committee on Mission Responsibility Through Investment, as well as the General Assembly Mission Council for its years of reason and patience, study and debate. We value those attributes as being important to our Presbyterian witness in all times and places. With great integrity, these bodies have fulfilled their mandates. Now they tell us they can go no further given the present circumstances. It is time for us to listen to their counsel and act accordingly. 
We urge you to honor our time-tested Presbyterian process and vote to divest from Caterpillar, Inc., Motorola Solutions and Hewlett Packard.
Sincerely,
Sponsor
The Israel Palestine Mission Network of the Presbyterian Church (USA) www.theIPMN.org
Links