Hasbro, Please Make a Non-Comic Con Exclusive Derpy Hooves/Ditzy Doo
51
people have signed this petition.
Add your name now!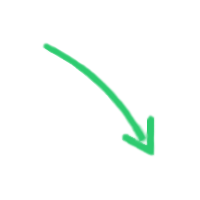 51

people

have signed.

Add your voice!
Maxine K.
signed just now
Adam B.
signed just now
Whether you call her Ditzy Doo, Derpy Hooves, or Muffin, it is clear that the little grey pegasus with poor eyesight is a favorite among fans. When offered as a San Diego Comic Con exclusive, it was the first toy to sell out at the Hasbro booth. This is no small feat when you're competing against toy heavy weights like Transformers, G.I. Joe, and Star Wars. Unfortunately, almost instantly people started taking advantage of the situation. Within a day, the $19 toy started popping up for twice its original retail value. Then tripled. Now, there are people actually attempting to sell the toy on eBay for over $200. Many fans were overjoyed to hear the toy would have a limited release on the Hasbro webstore, but then were ultimately crushed when it too also sold out in less than a day. With the price continuing to soar, it looks as though many fans will never be able to own their favorite pony. That is why we, the undersigned, are requesting that you, Hasbro, produce a larger quantity retail run of this pony. Many of us aren't collectors and don't care about the exclusive nature of the Comic Con version on this toy. All we want is a Derpy/Ditzy of our own, even if the packaging and toy is slightly different. This situation is only hurting the fans, the very people that buy your products and watch your show. Please decide to make a non-exclusive figure, or if you already have planned such a figure, announce it so your fans will stop being taken advantage of. Leave the collectible toys to the collectors. Thank you for your time
**A note to address some comments being made**
I don't think anyone is angry at Hasbro over this. It was a cool idea. In fact, it's such a cool idea it got a lot of people excited and then unfortunately disappointed. I have spoken to people that have never bought an MLP toy that want this Derpy. This is just a constructive, and polite request by fans. This isn't a call for a boycott or anything of that nature. Please be positive and respectful.
Links