District 64- wants to segregate 5th grade special needs kids
1038
signers.
Add your name now!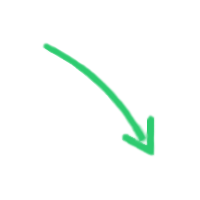 1038

signers.

Almost there!

Add your voice!
Maxine K.
signed just now
Adam B.
signed just now
District 64 is considering whether to proceed with a decision which would segregate a small group of 5th grade special education students from their peers by sending them to middle school after their 4th grade year. This means that these 5th grade students would NOT attend the elementary schools with their 5th grade peers, but instead would be placed in the middle school one year early. This decision would apply to ALL special education students who spend time in the instructional classroom. For example, next year, there are an estimated 4 to 6 students, out of hundreds of 5th graders District-wide, that would be segregated and placed early in the middle schools. If the District proceeds with this plan, all of these 5th grade students (and all future 5th grade students) would be placed early in the middle schools without an individualized assessment regarding whether such placement would be harmful to specific students. Such a District decision would be despite the vehement objections by many parents who are concerned about the detrimental effect on their children. Please join the parents of these children in demanding that this policy be reconsidered so that these children can remain in their rightful place with the rest of their 5th grade classmates.
By signing this petition, you are making the following statement:
I am against District 64 segregating special needs 5th graders with instructional class time from their peers and placing them in Middle School. I think these kids should be allowed to attend the 5th grade at their elementary school with their 5th grade peers.
________UPDATE 11-28-17_________
A park ridge mom recently posted this response on the District 64 facebook page that describes some of the District's reasoning for considering this course of action. Cut and pasted below:

Several of you have asked for an explanation of the District's reasoning for the decision to place certain 5th graders with special needs in the junior high schools one year early. That's definitely a legitimate and good question to ask before you agree to sign the petition. In answering that question, we wanted to be as factual and respectful as possible. Dr. Heinz has met with several concerned parents since the issue surfaced at the Nov. 13 Board of Education meeting and is reviewing the situation personally. In addition, several Board of Ed members have reached out to parents to provide support. There have been constructive discussions, which we hope will lead to reconsideration of the policy. The purpose of this petition and our outreach efforts is not to be combative, but to show the decision-makers that our children have the support of the community as a whole.

With that intro, we will provide some information on the District's reasoning. But first, most of the parents of the affected children were not notified of the decision by the District and were not provided very much information about its reasoning. The most complete explanation of the District's reasoning came from the former Special Ed director (Jane Boyd), who was asked questions about the policy during the Nov. 13 board meeting. Three parents of three affected children made impassioned (and tearful) pleas to the Board of Ed during that meeting. The Board was not aware of the District's decision until the parents spoke, and the Board called Ms. Boyd for questioning toward the end of the meeting. A video with the full question and answer session with Ms. Boyd can be seen starting at 2:45:30 of this video (m.youtube.com/watch?feature=share&v=5L1b4NOITG8).
We will summarize as best we can our understanding of the District's reasoning, as well as our concerns. The overall issue that the District wanted to address is the issue associated with having special education classes and students split between K-5 in the elementary schools, on the one hand, and 6-8 in the middle schools, on the other hand. There is a larger age-gap in students attending the elementary school. If there is only one instructional class in each elementary school (i.e., self-contained special education class), then 5th graders in the instructional class may be spending parts of their days with much younger children, and kindergartners may have to spend part of their days with older 5th graders. There is an Illinois regulation that prohibits more than a four-year age gap among students in an instructional class, thus having a kindergartner and 5thgrader in one instructional class, for example, would violate that rule. The District can obtain waivers from that requirement, and has in fact regularly obtained them over the past few years. The District has not told us whether it no longer wants to seek waivers, and if so, why not.
One of the primary justifications of the policy that Ms. Boyd provided to several parents, and to the Board, was that this decision would be beneficial to the 5th graders because they would benefit from older role models in the special education class. She claimed that instructional students spend, on average, 75% of their time in the instructional classroom (see 2:57:11 of the above video). In fact, the students that we are aware of spend close to 50% of their time in the general education classroom. In addition, Ms. Boyd stated that she was also concerned about the kindergartners who would be forced to spend time with 5th graders, which she viewed as detrimental. But she does not explain why she does not have the same concern for our 5th graders being placed with older, unknown 8th graders. In any event, there are other alternatives that we believe the District should consider to address the age-gape in the special education room in the elementary schools that do not require separation of our kids from their same grade peers.
Ms. Boyd stated that these special education students cannot create meaningful relationships with their general education peers, thus placing them with other special education students provides them with more access to other people with whom they can establish meaningful relationships (see 2:58:22 of the above video). Actually, these special education students receive their core academic minutes (reading, language arts, and math) in the instructional classroom – the core purpose of the instructional class is not social. Most of their other subjects, however (art, music, social studies, lunch, recess, science, health, etc.) are with their general education peers. The purpose of this blended model is to provide the needed peer role modeling in the general education setting with their same-grade peers. We believe that the proper role models for our children are typically developing peers in the same age group – not older children (whether typically developing or not). And, we take great offense at the notion that our children are incapable of establishing meaningful relationships with typically developing peers, especially since this reasoning was one of the primary justifications provided for the policy. While we understand that the relationships between our children and typical peers may be different than the relationships between typical peers, why is it deemed to lack meaning such that segregating them from their same-grade peers is irrelevant? In fact, we believe that the relationships with our children can actually be more meaningful both for our children and for their GenEd peers. We have seen meaningful relationships develop between our children and their GenEd peers.
Another issue of concern to parents is Ms. Boyd's view that the decision to transfer our children to the middle school one year early is not one that the IEP team is entitled to make. Some of you may not know this, but with special education, by federal law, ALL educational and placement decisions are made on an individualized basis through an "individualized education program" (IEP) process. Federal law entitles parents to be part of the IEP process, and parents have a right to challenge in court any IEP decision they disagree with. Other persons on the IEP team include the special education teachers, the general education teachers and other therapists who are directly involved in providing services to the students. The purpose of the IEP team and meetings is to discuss the specific needs of the specific student to determine appropriate placement and services, with the people who actually know the child. Ms. Boyd's view is that parents are not entitled to provide any input into the decision to place our children in the middle schools one year early because it is a decision as to "location" only, which she says the District has sole discretion to decide. To be fair, there is some legal authority for the notion that school district's have sole discretion as to "location" decisions. But, we do not believe that this is one of those situations and we believe that inclusion with their same-grade peers is an integral part of their educational experience. We believe that such decisions belong in the IEP process. Parents are necessary parts of that discussion and such decisions should not be made by administrators who do not know our children.
Although there are probably more details regarding the District's decision (which you can listen to in the video above), but this is the gist. We sincerely appreciate your support and hope that the District will heed our pleas.