District 11 Citizens Request Representative Support for Conservative Scott Turner as Texas House Speaker
10
people have signed this petition.
Add your name now!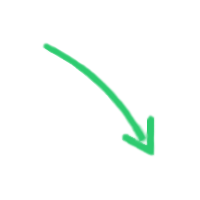 10

people

have signed.

Add your voice!
Maxine K.
signed just now
Adam B.
signed just now
Only sign this petition if you live in District 11
(Rusk,Cherokee or Nacogdoches Counties)
Dear Representative Travis Clardy District 11, 12/12/14
We, as your constituents, request that you honor your commitment as you promisedduring your campaign to promote conservatism and also to champion prolife legislation. We respectfully request that yousupport and vote for Representative Scott Turner, who is fully capable and holds a 100% conservative voting record, including a favorable prolife score among other conservative scores as endorsed by Texas Eagle Forum and Concerned Women For America. This is in stark contrastto Representative Joe Straus, who isendorsed by the house democrats and by Planned Parenthood and has had a 100% positive rating by NARAL. Joe Straus's liberal leadershipdid not allow a single prolife bill nor any immigration bills to come out of committee for a vote during the last regular session.
This is unacceptable. In order for Texas to remain a red conservative state we insist that you remember the Republican Platform & Conservative Principles by casting your vote(which represents the will of your constituents) for Scott Turner on January 13th, 2015.
WHEREAS The Republican members of the Texas House of Representatives campaigned on clear and unmistakable promises to support the passage of conservative legislation in the Texas House, and
WHEREAS The people of Texas, who elected a large majority of House Republicans on November 4, 2014, sent a clear and unmistakable signal in support of the conservative agenda promised by the Republican House candidates, and
WHEREAS The current Speaker of the Texas house, Joe Straus, has been elected three times with the unanimous support of the House Democrats, and
WHEREAS Joe Straus has used his power as Speaker, time and again, to appoint left leaning Democrat and Republican committee chairs and to prevent popular conservative legislation from receiving a vote or even a hearing, and
WHEREAS, Scott Turner has proven himself to be a true conservative and has adhered to our Republican platform, and
WHEREAS, Scott Turner has promised to lead a conservative Texas House which would reflect the Republican majority and the will of Texas voters
THEREFORE BE IT RESOLVED, The undersigned Citizens Of District 11, whichincludes Rusk, Cherokee and Nacogdoches Counties,endorse and support Scott Turner in the election of the Speaker of the Texas State House of Representatives, and encourage Travis Clardy and all State Representatives to vote for Scott Turner for Speaker of the Texas House of Representatives.
Signatures to be delivered toTravis Clardy
team@travisfortexas.com
209 E. Main St. Nacogdoches, TX 75961
Phone Number: 936-645-9663