Disparity between ASD and I-Zone
43
people have signed this petition.
Add your name now!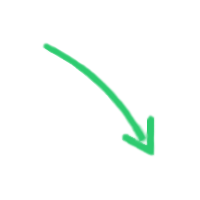 43

people

have signed.

Add your voice!
Maxine K.
signed just now
Adam B.
signed just now
Disparity between ASD and I-Zone Schools
Achievement School District (ASD) schools and Innovation Zone (I-Zone) schools are similar in many ways: they both start in the bottom 5%, they both aim to rise to the top 25%, and both have strict policies concerning faculty and staff. The primary difference is that the ASD is mandated by the state and controlled by charter programs while I-Zone is controlled by Shelby County Schools. This difference relates to two entirely different educational experiences for students.
While the goals of the ASD and the I-Zone are similar, their approaches are vastly different. The ASD believes that turnaround schools need to be autonomous, allowing schools to set their own budgets and make their own schedules. However, due to administrative worries, the ASD encouraged large school districts to create their "Innovation Zones" so that the ASD does not have to take over all failing schools. I-Zones were created in Shelby County, Nashville, and Chattanooga according to the ASD's guidelines. Shelby County has the highest concentration of failing schools, so it has the largest I-Zone.
Though the ASD has more money that I-Zone, I-Zone schools continually improve more and perform higher than ASD schools. While I-Zone schools start, on average, with less growth and lower performance, they also grow more and perform higher than ASD schools. In its first year, I-Zone schools showed an average of 11.3 percentage increase in Math scores while the ASD only saw an average of 4.3 percentage increase. The gaps between ASD and I-Zone schools only widens when considering growth before the schools were taken over. Before the takeover, ASD and I-Zone schools had an average of 6 percent growth and 5.3 percent growth, respectively. However, after the takeover, I-Zone schools had an average 19.9 percent growth, and ASD schools had an average of 6.5 percent growth. Reading and Language Arts is even more of an indicator of the differences between the two. Before the turnaround, ASD schools had 4.5 percent growth and I-Zone schools had 3.6 percent growth. After the turnaround, ASD schools had -0.3 percent growth, and I-Zone schools had 7.0 percent growth.
It would be logical to increase the number of I-Zone schools and increase their funding, but the ASD continues to be budgeted more by the government, private donors, and Shelby County Schools. It is not certain what the cause of this is, but these factors should be considered in making policies in the future.
By signing this petition, you are requesting the State of Tennessee and Shelby County Government hold the ASD schools to the same standards as I-Zone Schools, require the same rate of growth from its schools, and fund them at equal amounts.