Disney Indian Princess
94
people have signed this petition.
Add your name now!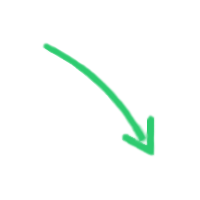 94

people

have signed.

Add your voice!
Maxine K.
signed just now
Adam B.
signed just now
Dear Disney,
I used to watch Disney channel more than I spent time reading, playing, and meeting with my friends combined. I never saw the impact it had on my life and the way that it made me see the world. I saw nothing in my life as perfect and I wished my life was like a popular TV show.
But years later, analyzing the portrayal of minorities in social media during one of my sophomore english classes, I realized that I was brainwashed.
My parents were both born in India. I was born in America. I cannot define myself with only one background. I cannot choose between one or the other. Unfortunately, I have noticed that Disney doesn't support the second half of me. More than 1/7 of the world's population is Indian. Yet there is no princess in Disney's line to represent us.
Not only is India justified through numbers for its own princess, but its history qualifies it even more, if that is possible. India is the home of Rani Rudrama Devi (the real life Mulan), an Indian Queen that dressed as a boy to fool her enemies. She was exposed, and at first her people were skeptical, but she was able to use her pure heart and faith in God to defeat her enemies and her people honored her.
There are Indian Tianas all over the country. Many many immigrants have come to the United States with a few dollars in their pockets and have made their true dreams come true. My parents themselves came here to study for college, and since those 20 years, they have made their spot in our society through hard work, a spot big enough for their children to call it their home.
But that is not even it. India had the world's first female prime minister, the esteemed Indira Gandhi, and given that she herself was merely the second prime minister goes to show India's feminine power.
India even has the glamour. Take a look at the jewel on the Queen of England's Crown. That very jewel is from India, taken when the British empire invaded the subcontinent. We have colorful holidays, beautiful patterns and decorations, and clothes made from the finest silks.
And if you do not think that India has the stories, I urge you to look up the Mahabharata or the Ramayana or Akbar and Birbal and the thousands and thousands of other Indian stories that date back to thousands and thousands of years ago, where morals were brought to life.
We have our own two systems of music unlike any others around the world and many different forms of dance. I have had the pleasure to learn both vocals and dance in Indian music for about 12 years of my life, and I feel for the young girls that neglect their culture because a TV screen will not show it to them.
When I was younger, I felt different. I wished my skin was a different shade, I wished my hair was blonde or brown, and I wished my eyes were a multicolored blue and green mix.
I still feel different. But I have grown to love it. I love my milk chocolate colored skin, my soulful black hair, and my deep brown eyes. I love having a second home, a second life. I love wearing pretty Indian clothes, talking in different languages, and dancing and singing in ways that my friends have never seen or heard before. I love who I am. But it took time.
I'm asking you to please consider creating an Indian princess. A princess with our cultural shown appropriately, beautiful and unique. Elegant and empathetic. Hardworking and passionate. Skillful and courageous. I assure you that at least of 1/7 of the world (1.2 billion people) will respond highly and regard Disney even higher.
I can only think of the little girls where even time will never show them that they are beautiful and should love themselves. They need someone that they can see themselves in. They need a princess.
Thank you.
Archita