Dismiss Minister Alan Shatter
230
people have signed this petition.
Add your name now!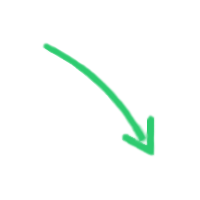 230

people

have signed.

Add your voice!
Maxine K.
signed just now
Adam B.
signed just now
The Irish Government / The Taoiseach

Dismiss Minister Alan Shatter
As long as Alan Shatter stays in power the message is clear, domestically and internationally: The Irish don't do accountability. It's not a matter of what you've done wrong, who you've insulted, how many people you've misled, who you've wronged, it's a matter of Who You Know.


Why he should be made step down:


1. He failed to act on a Dossier containing evidence of Incompetence and a Cover Up in the Gardaí (Police) for 2 years.




"Attorney General Maire Whelan and senior officials in the Taoiseach's department are scrutinising a dossier of cases of mismanagement by the gardai – some involving murder, abduction and assault...

Justice Minister Alan Shatter's officials are also understood to be trawling through department records to establish how he dealt with the allegations, when they were originally sent to him by garda whistleblower Sergeant Maurice McCabe."






2. He has used his position as Minister of Justice to go after political opponents:



"Mr Shatter has said he received information about the gardaí using their discretion regarding an incident involving Mr Wallace in the course of a briefing from the force.
Mr Wallace said he was using his mobile phone while driving in Dublin last year.
Mr Wallace has been pressing the Government over alleged improper quashing of penalty points"







3. He blindly supports a Commissioner who branded whistleblowers as "disgusting"



"THE Garda whistleblowers at the centre of a Dail enquiry into the alleged widespread termination of penalty points say they are standing over their allegations.
During the four hour public hearing, Commissioner Martin Callinan described the whistleblowers actions as "disgusting"."
4. He has misled the Dáil/National Parliament and the public.
"In a statement to the Dail, Mr Shatter rejected claims that the Garda Siochana Ombudsman Commission (Gsoc) headquarters in central Dublin had been under covert high-tech surveillance.
Branding security issues at the offices as "technical anomalies"..."

This despite the fact, the highly reputed (UK based) company Verrimus having found in their sweep said abnormalities, reported
"a benign explanation for some of the anomalies was "remote to zero".








and
He misled the Dáil about a whistleblower, Sgt Maurice McCabe, as pointed out by an opposition party leader, here:
"He sought to be too dismissive of the whistleblower, he essentially rubbished him in the Dáil by saying he didn't cooperate with Sergeant John O'Mahony's inquiry into the penalty point saga - we now know he was never interviewed by that inquiry."
When asked directly if he was alleging that Shatter misled the Dáil in relation to McCabe, he replied "yes … by implying that McCabe didn't cooperate.""




AND

When it became apparent that Verrimus was standing by it's statement, and people simply didn't believe his version of events, he simply ordered a report of his own... from an Irish company...




"An alternative report ordered by Minister for Justice Alan Shatter that questioned key findings of the Verrimus report into suspected surveillance at the office of the Garda Síochána Ombudsman Commission was conducted over only four days...

This compared to the period of weeks, including site visits by a team of technical experts, that the Newcastle-based Verrimus, a leading data and IT security company, had spent."



5. He has a reputation for intimidating whistleblowers.



When a whistle-blower was trying to raise issues he wanted highlighted, when in contact with the Confidential Recipient, he was told
"If the stuff was to get out into the public, the print media, it must come with what happens in the courtroom . . . I'll tell you something Maurice, and this is just personal advice to you, if Shatter thinks you're screwing him, you're finished." It went on: "If Shatter thinks it's you, or if he thinks it is told by the commissioner or the gardaí, here's this guy again trying another route to put you under pressure, he'll go after you."
Proving Mr Conolly correct, when the transcript became public knowledge, Shatter Sacked him.



While Shatter remains in power our democracy remains a farce, our votes and opinions count for less than friendship among the elite, corruption and cronyism. While letting this man remain in power the Government is spitting in the face of the public, sticking two fingers up to the idea of accountability and keeping the truth hidden, saying - we have our pensions, we have the connections, the power and the influence, what do you think you can do about it?


This is the current state of Justice in Ireland.