DDISCRIMINAT AGAINST DISCRIMINATION FOR FOSTER/FORMER FOSTER YOUTH
10
people have signed this petition.
Add your name now!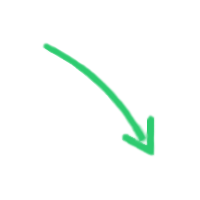 10

people

have signed.

Add your voice!
Maxine K.
signed just now
Adam B.
signed just now
Foster care "can" be a messy beginning of a beautiful story, but it can also be tragic. I, as a former foster child can honestly say some foster homes can be worse than the home you were removed from, because of this and many other emotional and mental feelings which are unable to be expressed in a healthy way, it doesn't take a second thought ...its natural to rebell.
In saying this ... There are many programs to help the foster children who are soon to be "aging out" , which means they will turn 18 and be free from the straps that bound them... They think. Soon enough it sets in. I did 18 years of my life running from them and have spent the last 8 trying to find ANY program they offer for we who are young adults, but * all which are offered, you have to have met this stipulation or that, for example... didn't run away, stayed in a placement for 6 months or more, sign up by a certain age ...and so on.
I am starting a petition to help former foster children and current foster children have the chance that other children have, We need security too... just the same as when you need help as an adult, you turn to your parents. We, on the other hand, have no parents or have parents who aren't well enough to support us mentally, emotionally, or physically, no matter if they were a good child or a troubled child, no matter what age they are when they find out they have rights as former foster children! It should be equal! The others left behind deserve to have a chance other children have. All should be granted access to the opportunity to be part of the programs that are offered by the state, no matter if they were good child or trouble child, we all have that one thing In common. We survived when all else had risin against us.
Recent studies have shown, of all society, former and current foster Youth are more likely to become obese, incarcerated, homeless, or commit Suicide.
If you're signing the petition, you do not have to have been in the system, only that you agree that we as foster children should always have the option to go back to the department for help with anything pertaining to living arrangements, school, or our careers. Creating a buddy system like this will show the youth that there is people out there that care about them and there is someone they can go to when they feel like their life is spiraling out of control, rather than just giving up they know that they have someone. All foster children Current or prior should all get the same rights and opportunities and not be validated by the mistakes they made as youth. Stick together as humans. ... We didn't choose that road. Yet will learn from it ...