Disband Student Council
329
people have signed this petition.
Add your name now!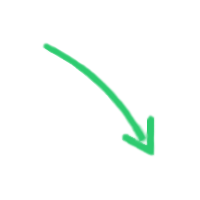 329

people

have signed.

Add your voice!
Maxine K.
signed just now
Adam B.
signed just now
I am Tran Ngoc Tue Man, the Vice president of Student Council in South Campus Generation 4. I write this confession to raise a concern about disbanding the SC, to save you 70,000 VND which you have to pay every semester into a thing you don't care and don't know.
First of all, for 12 years studying, most of you never had had any knowledge about the kind of "Council". For 12 years of studying, your parents, your teachers and many other people around you had never mentioned anything about that type of organization. As a result, most of you had never know exactly what Student Council function, what can it do and what benefits it brings to you. But then why, why wouldn't you learn about it, why wouldn't you ask for it if you don't know. You don't know it, you don't understand it but then you require it to be perfectly functional, you always demand it support you but actually you don't know how it work. You don't care about SC but you require it fulfils your request. After all of this, can I ask why Student Council should be existed when you, RMIT students who don't even know about, don't care about, and most of all, do not appreciate it? Why Student Council should exist when you, do not understand its meaning, its role?
Secondly, in our generation, we try to recover SC from its dark history. We try to democracy; we try to ask you, RMIT students, about your feeling, about your problems. We try to create surveys for you to understand your problems; we try to approach and understand your complaints thought RMIT Confession. But then, when we asked you to send us your complaints formally or gather group of people share the same problems with you; what is your reaction? YOU hide, you demand us to hide your identity, you demand us to solve your problem, but you, yourselves have never dared to involve. We stand for you, we support you, but when we stand, you hide.
I want to thank a few students dare to send complaint to us. But I am sorry because we cannot do anything, no one will consider 1 or 2 emails complaint, and we couldn't get more, and you know that RMIT won't care.
We had asked and we keep asking, but you, RMIT students had ever tried to follow us. The only thing you do is keeping your silence, pretending nothing happened.
And WHY SC should be existed while its surveys which aims to improve student life, was ignored by its own students?
At this time, SC is running Election for the next generation; we had opened two information session for you to nominate yourself into the next Student Council - to keep the Student Council work - to understand what is Student Council . But then, once again, you ignored.
In fact, you ignore , only keep silent and wait for free things, whining if it is not what you want.
Dear friends,

Why Student council Exist when student don't care?. Please sign your name and your RMIT ID to this petition so we can disband Student Council and save you 70,000 VND paying each 3 months