Direction of VCP&A
60
people have signed this petition.
Add your name now!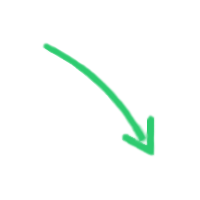 60

people

have signed.

Add your voice!
Maxine K.
signed just now
Adam B.
signed just now
Fellow parents,
I know we are all shocked and disappointed by the latest news that Director Gillette Brown is no longer with VCP&A. It is also disheartening that details regarding this latest change could not be shared with the parents.
The well-being of our children are the most important thing and I'm sure the constant internal changes within the school leave everyone with lingering yet important questions.
We need to make sure that our voices are heard and we get answers. The future of this school rests in our hands and we need to make sure we hold leadership accountable for the decisions being made. We need to know that everything being done is in the best interest of our children and that we are well informed every step of the way.
Our request is that the school holds a town hall meeting so that administration can advise on the recent changes and allow us to ask questions about the new direction of the school.
If you feel strongly about this request and would like to make sure you have a stake in your child's future at VCP&A, please sign the petition below, by Monday, May 9, 2016 . The more signatures we get the stronger our voice will be and leadership will realize the severity of the situation. We also ask that parents write letters if you are moved to do so. Our hope is that, once this list along with the letters are presented to leadership, they will not have a choice but to address our concerns.
We plan to present all information along with our request, to leadership on Tuesday, May 10, 2016 and ask that they schedule a meeting during the week of May 16, 2016.
- Concerned Parents
Take a look below at a letter from one of VCP&A's concerned parents!
"Dispairity, sorrow, disappointment, and confusion. These are just a few of the words that have come to life within the VCP&A family within this past week. Having now received on paper the truth that the director, that we all have grown comfortable with and accustomed to in the last 3 years is, no longer with us is discouraging to say the absolute least. Without one even having to disclose the details of the separation of ways between Mrs. Gilette Brown and Victory Christian Preschool & Academy, it is very much evident that it did not take place on good terms.
Knowing the character of Mrs. Brown, it is with certainty that those of us who hold strong allegiance to this school and ministry are confident in knowing that she would not leave in the abrupt manner that she did. Therefore, to send out a letter via a staff that is obviously dealing with this change in their own right, as opposed to the professionalism of an email notification typical of how what little communication regarding staff changes are usually issued is undeniably confirmation that this is not as pleasant a change as the memo tried to convey. Whomever the individual that suggested this method of communication/the one who actually wrote it did not take into consideration the emotions that would surface as a result. To arrive to pick up your child, be handed a notice by a teacher who hurridly tries to engage in something other than watching you read or awaiting a response, and then being told that any questions/concerns should be directed to an administrator(one that up until now has not made them self appear as approachable or even a part of the school entity for that matter) lacks the tact that one would expect in a church setting.
For the past 3 days everyone has walked around and carried on about "normal" business, as if the absence of probably the most prominent figure in the day-to-day function of the school had not already been noted. While unfortunate, this is indeed to be expected of an educational institution that does not even deem it necessary to so something as simple as introducing new security staff that are supposedly in place to protect our children on a daily basis. Why should we feel slighted having received such news in this manner when we have grown accustomed to being in the dark on many of the things concerning a school that we so diligently patronize? That would make absolutely no sense at all, seeing as how we've been waiting to hear more of the anticipated move to a new building for much too long now.
Of course one could easily ask what any of this has to do with the termination of Mrs. Gilette Brown...simply to be greeted with 'EVERYTHING" as a response. In light of this sudden change, questions and concerns do arise regarding the integrity of Victory Christian Preschool & Academy. It causes one to further question certain areas of concern that have seemingly been disregarded in a sense, in hope of positive change. To see someone as committed to the advancement of our school organization be let go in the manner in which Mrs. G was does not allow for the sense of ease that many of us look for in a religious affiliation.
Moving forward, it is imperative that notable changes take place that would prove conducive to such a rash and obviously not well thought-out decision. If we are to believe that our previous director was solely responsible for anything that is hindering VCP&A from showing forth at its best at all times, then it would only make sense that that should become apparently evident in the next few weeks to come. If in fact this was the best move to grow the ministry, then it is to be expected that everyone involved will be eager to see how this will positively effect our school and begin to make more and more sense as each day passes. God does all things in decency and in order! Therefore we know that if this is His will, the GREATER of Victory Christian Preschool & Academy is near......"