Digital spy account re-approved
19
people have signed this petition.
Add your name now!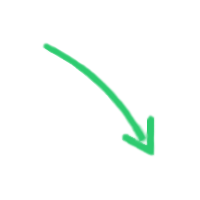 19

people

have signed.

Add your voice!
Maxine K.
signed just now
Adam B.
signed just now
okay as everyone knows i got banned on digital spy forums. There's been a lot of speculation about why and quite a lot of people say i deserved it. How can people claim this when they dont know the full details?

ok yes things could get a bit heated but they never lasted for long. The main reason was that i posted two posts off topic. The first one i understand but the 2nd one was in response to them closing a thread that someone had made about me and they never left an explanation so what else am i supposed to do other than ask in another thread about why it got closed? i see plenty of posts in other threads asking why certain threads get closed and nothing gets done to them. im sure plenty of people post things off topic - did they not deserve a bann either?

the bann i got for never because in what i feel was reasonable to be upset and annoyed at being singled out and targetted. i actually feel like im being attacked for enjoying posting on a forum.i admit i did swear at them but they knew i had a temper and got upset at things as that is how threads got out of hand in the first place so im not apologising for being pushed, thats why i made this as i feel i shouldnt have to apologise for being treated unfairly

before all this happened they had told me that i couldnt discuss the character of BEN in EE because he wasnt in the show anymore. Yet there was a spoiler that carl had threatened ben in prison. This had actually been mentioned twice in the show so why could i not discuss it in the spoiler thread?

for people claiming i was told off in the thread about midnight announcements - no i wasnt told off by a mod cos they were nowhere near the thread. it was other members who told me to stop. when the mods did come in i went to another thread that was already discussing that topic before and that other people made reasonable points about the same thing. i knew exactly what i was getting at i just find it hard to explain things. i cant help it if i find it hard

i made another account because i wanted to keep in touch with forum members i was friendly with. i didnt even want to post in the soaps forum. why are they attacking someone who clearly enjoyed using the forums is beyond me. surely they want the forums to be busy, the spoiler thread hardly gets posted in now and no cast lists are being posted
please sign this if you think i should be allowed my account back - even maybe blocking me from posting in the soaps forum? its been over a month after my bann and people still make threads and posts asking where i am. i think this shows how popular i was and it would save the time of having to close them! i had my account since 2005 with thousands of posts what a way to treat a long serving member ?