Dallas County Commissioner Maurine Dickey, District 1
509
people have signed this petition.
Add your name now!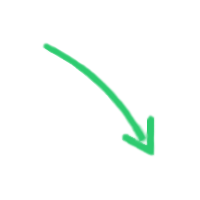 509

people

have signed.

Add your voice!
Maxine K.
signed just now
Adam B.
signed just now
September 13, 2010
OPEN LETTER TO DALLAS COUNTY COMMISSIONER MAURINE DICKEY,
DISTRICT 1
Dear Ms. Dickey,

We are in receipt of your reply regarding your intention to raise Dallas County property taxes and frankly, were unimpressed. In the spirit of being constructive, allow us to outline our areas of disagreement.You campaigned and were elected as a Republican—That's supposed to mean a fiscal conservative who balances budgets by reducing spending and the size of government instead of raising taxes. Democrats increase spending and raise taxes. If you are now in favor of raising taxes, perhaps you should switch parties.

We voted for you in the belief we were hiring a fiscal conservative. We work long and hard hours to earn the money to pay our taxes. To suggest we must now take time off from work to re-affirm this to you, and that without these affirmations you are somehow "forced" to vote to raise taxes, is disingenuous at best.
If, as your employer, it was so important we take time off work to reinforce your principles, then it was incumbent upon you, as our employee, to report this to us. Dallas City Council Member Ann Margolin has been very effective in informing us and soliciting our support. It would have been easy to inform us via e-mail to the Republican Party, your voter database, and the Dallas Tea Party. You did none of this. Whom in the Tea Party did you contact? It may surprise you, but we were unaware you were conducting three-weeks worth of hearings. But then we have been busy spending precious unpaid hours away from work and family to focus on the State Board of Education, the Dallas City Council, and various state and federal issues. So forgive us if we lack the bandwidth to also effectively monitor everything the Dallas County Commissioners Court is doing. YOU are PAID as our EMPLOYEE to be watching after this area and apparently you didn't do a very good job at it.
Just because you were barraged with rants from bureaucrats, public interest groups, and public employees soliciting more "free money," doesn't mean you have to comply with their demands. We couldn't help but notice your colleague Kenneth Mayfield heard the same pleas and stood fast on conservative principles. Amazing.
We know many of your constituents who have suffered pay cuts of 10 percent or more during this recession. These constituents also have DEFINED CONTRIBUTION retirement plans rather than DEFINED BENEFIT plans. And this year, there may be no employer-matching contributions in these plans. We strongly suggest you explore defined contribution plans for county employees. If it's good enough for the private sector, then it's good enough for the public sector.
You correctly point out that our home values have fallen. Any idea why? It's because the economy is in the tank. Everyone is cutting back dramatically, except apparently Dallas County. PLEASE DO NOT insult us by telling us our taxes will be the same (they will in fact increase) and expect us to be contented in an environment of huge losses in home values and reduced income.
You should have informed District Attorney Craig Watkins his plan was Dead on Arrival, and if he didn't come up with a sufficient plan to cut 10 percent from his budget, you would do it for him. That's leadership.
Finally, as we understand it the vote on the budget has not yet occurred, although your response indicates it may be too late. If the vote has not occurred, you can still summon the courage to stand on Republican principles.
You may disagree with our reasoning, but now you know where we stand. Apparently, that stance varies greatly from yours.
Sincerely,

Sponsor
Dallas Tea Party
Links