Save Diaz's Jobs
390
signers.
Add your name now!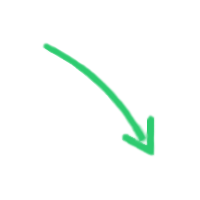 390

signers.

Almost there!

Add your voice!
Maxine K.
signed just now
Adam B.
signed just now
*PLEASE FILLOUT THE BOTTOM SECTION AND INCLUDE IT IN THE COMMENTS!!!!*
To All Members of the Scripps Ranch Community
Earlier this month Coach Diaz was fired as the coach of the Scripps Ranch High School football team. Several parents of current, past, and future players have requested that the school administration provide our community with the basis for the firing but to date the school has refused.
Much rumor and speculation has spread throughout our community regarding the reasons for his firing as the coach. Several past and current members of the booster club board have reviewed and considered those rumors and find that each is either false or does not constitute sufficient cause to support his dismissal.
Coach Diaz has been the head football coach of Scripps Ranch High School since 2002 when he took over a team that had several losing seasons in a row, had little support in the stands, and apathy was high among students. Under Coach Diaz the team steadily improved, had its first winning season in 2004 and made its first of five consecutive playoff appearances. The last two years Coach Diaz led the football team to back-to-back CIF semi-final berths, in one case losing a close away game to eventual state champion Oceanside.
This success on the field was only possible because of the 100% dedication that Coach Diaz and his staff devoted to making our kids better football players. He took them to summer football camps and scheduled a travel game annually. On a very limited budget Coach Diaz assembled a quality staff of assistant coaches to help make the kids better players and also created an environment where kids were given a fair chance to compete for positions and playing time.
Coach Diaz is a part of our community family. We would like an opportunity to allow him to clear his name and get his coaching job back. For everything that he has done for our community we believe he more than deserves that opportunity.
Please join us in supporting the following petition that will be presented to the school administration.
1) I am unaware of any facts that support the termination of Coach Diaz and his staff from their roles as coaches for the SRHS football team;
2) I request that the school administration provide the Scripps Ranch community a list of all the facts on which the decision to terminate Coach Diaz and his staff from the roles as coaches was based;
3) I request that Coach Diaz and his staff be given a full opportunity to publically respond to all allegations about the circumstances surrounding his termination as Head Coach of the SRHS football team;
4) I request that the school administration not be allowed to hire any replacement coaches until items 1-3 above have been met;
5) I request that if there does not appear to be substantial cause to terminate Coach Diaz and his staff as coaches that they be immediately re-instated; and
6) Time is of the essence. I request that the administration address these issues immediately so that the SRHS football program can move forward.
Thank you for your support of Coach Diaz and the continued support of the SRHS football program:
Rick Burgoon
Peter & Lynn Hamilton
Dave & Rose Ann Ignell
Jim & Jennifer Kelly
Thom & Kathy MacFarlane
Eric & Susan Stenman
Jim and Dorothy Torrescano
If you agree with us and support this petition, please provide us with your standing in the community in the comments section below.
Standing in community (check all that apply) ___ parent of current student; ____ parent of former player; ___ parent of current player; ___ former player; ____ current player; ____ former student; current student; ____ concerned community member.
Sponsor
S_green71@yahoo.com
Links