DHD Community Petition
258
people have signed this petition.
Add your name now!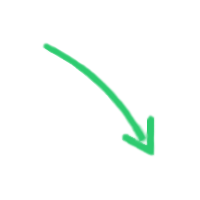 258

people

have signed.

Add your voice!
Maxine K.
signed just now
Adam B.
signed just now
No authentication of identity is possible, and signatures can't be edited. If you sign as another player, it's still 1 signature. Any action taken against any player whose names appear below is asked to be reported to those managing this petition and/or their respective app store as there is no way of knowing whether (sample names) person who signed Timon isn't actually Pumba.

German: https://pastebin.com/4PsYWpMc
Italian: https://pastebin.com/C8VSRRTx
Russian: https://pastebin.com/0RtiuNrC
Spanish: https://pastebin.com/5tctGzid
Turkish: https://pastebin.com/uMRAM8nf
Korean: https://pastebin.com/X4VqAakz
Chinese: https://pastebin.com/d1UignW1
To whom it may concern,
The reason we're writing this petition is simple: we are not happy. Below is a list of complaints we - the DHD community - have about the recent events which began with Discord App coming around, as well as other issues which have been around longer.
Please note we have evidence to support all points made below.
We've grown to love this game, and have developed a caring community around it. All of the sudden, a governing body (most resembling a dictatorship) has attempted to install themselves to rule over us, which we will not stand for.
Carly Hudson aka MadameLeota, Player Engagement Manager, appears to have a different set of rules for herself and her friends than the rest of us.
MadameLeota is discussing other players' personal game matters with other players, which is against her own rule and also unprofessional.
The Discord Moderators have been condescending. We have a long list of disrespectful comments towards players.
MadameLeota is refusing to forward ideas to Gaea if she doesn't like the wording, rather than focusing on the idea proposed.
Gaea is a big company with players from all over the world. It concerns us that MadameLeota is empowering her friends. Her selection of the current dragoneers shows she'd rather surround herself with biased persons based on her likes rather than people we - players - trust.
We, the players, seek a resolution of glitches and issues in game. We feel that this setup made by MadameLeota takes focus away from these and creates an environment where the friendship with MadameLeota will decide whether a player will receive help or not.
Players concerns need to be taken seriously. The game has many glitches and the focus on a month-long event makes us wonder when, and if, Gaea will sort out real issues.
A large amount of players is being banned from discord without reasons. Asking for a Supervisor is not something that should lead to a ban. We demand those bans to be lifted without further action from Gaea's side, except an apology.
If MadameLeota doesn't attempt to familiarize herself with game and make effort to resolve game issues, we want another Community Manager without special bonds to some players.
Frankly, we don't see the reason for MadameLeota being here or understand her role in the process, unless her role is to discourage players from playing or returning to the DHD community.. Her presence and role is unclear and we do not see any positive progress.
The Discord app may be a good thing, the way it is used (and abused) makes us feel more neglected than we've ever been.
Mods we - the players - are familiar with and trust have been removed:
King Chaos - undisclosed reason; then kicked from Discord for breaking an NDA.
Mise - undisclosed reason.
Nag - undisclosed reason.
These decisions were made by Carly Hudson aka MadameLeota, Player Engagement Manager.
As you will be shown, a majority of players know these ex-dragoneers to be fair and impartial, unlike some of those remaining, who spread fraudulent data to make themselves look good. That doesn't really scream "leadership" or "trustworthy".
There is currently 1 (yes, one) dragoneer to cover 18 (yes, eighteen - 3 Dragon age and 15 regular ones) English speaking realms, while 2 regular and 1 hardcore realm all have 2 dragoneers between themselves.
We want a say in who our mods (dragoneers) are to make sure we get players who know the game and are trusted by us to have not only our, but everyone's best interest at heart. Please reinstate the dragoneers mentioned above, or at least let us elect ones we trust.
The Customer Services team, further down referred to as "CS", leave a lot of room for improvement themselves.
Tickets have been repeatedly closed without resolution, they don't appear to want to help us resolve any issues they struggle to understand. This is why mods - dragoneers - are such a crucial part of the support system. They can help players phrase their issues better to ensure the CS team will understand what the issue is.
If the prematurely closed tickets are to be blamed on an internal reward/penalty system as many help centers have implemented, we ask that this be dismissed immediately. It doesn't work, as players are not given adequate help they need. Otherwise, please identify the issues and find a suitable resolution promptly.
Players have been banned for "impersonating a Gaea employee" (although it was obvious it was a parody done for entertainment), then upon meeting requests by CS for information from one player, the rules changed and the account remained banned for an additional 7 days. Another player has been unbanned within a couple days without any of the hoop-jumping Those players are owed an apology and compensation for unfair treatment.
Given the issues arising and nothing being done about them, we're starting to lose interest in the game, and writing this is our last attempt to continue enjoying the game and the community we have built around it. We've seen many players come and go, and we would hate to join the ones who gave up hope and left.
Attached with this will be a link to a survey which lasted 22 hours and received 99 responses, which will be attached with this petition.