DFS & Police Too much power !
46
people have signed this petition.
Add your name now!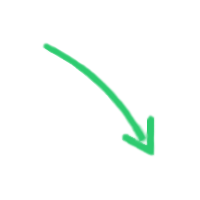 46

people

have signed.

Add your voice!
Maxine K.
signed just now
Adam B.
signed just now
Signing this petition means one thing ! You also believe that our government has given too much power over the citizens of these United States and as citizens we have rights and one of the very basic rights is the right to have a family, To procreate and then to Raise our children as we see fit. The Police and DFS Has too much power in matters of this right and no protection is accorded to those wrongfully accused parents we are supposed to be INNOCENT until proven Guilty and the system in place now allows the complete opposite to occurs without any resistance or question I do agree that some children are better off without the influence of there biological family's involved but not every person on the planet is incapable of raising there children in a loving stable home. DFS Swoops in as soon as they receive a phone call from ( 99% of the time ) a ANNONYMOUS caller who then makes accusations against the parent in question and DFS has the RIGHT To then remove the children from the home without any evidence that anything is going on accept for the anonymous callers accusations and now the parents have to PROVE there innocence and follow a case plan created by DFS in direct response to the ALLIGATIONS in question !! Now in our current system of LAW DFS should have to prove beyond the SHADOW OF A DOUBT that these accusations are true or not and the kids should be allowed to stay at home until its proven one way or the other whether or not its true but no ! The children are forced out of there home and away from there loving parents against there will and forced in to foster care where any number of detrimental things can happen to them on top of the fact that they will forever have abandonment issues and depression fear hate and the feeling that its something they did to cause all this chaos and all in the name
"What's Best For The Children" if you sign my petition today I will take it to the DA office and the Goveners office to promote change in this flawed system and put protections in place for the parents of said false accusations please help me to get this done every signature means I'll be one step closer to getting the states attention and these are elected officials if they see there is an outcry from the people who elected them to there position they will have no choice but to hear me and all of you out !
If you do sign this petition I want to thank you in advance for your support and if your thinking about not signing think about all the kids in the foster care system And in DFS custody who aren't having there best interests at heart DFS IS Still a business and like all businesses there only business is making money and profit if money is the root of all EVIL Then the entity that is BUSINESS is BY its own nature EVIL they don't care about children they care that every kid they wrongfully steal from law abiding citizens like me and you make them a profit so please help me !
Signed,
Matthew Lamotte
Concerned hard working citizen who's rights have been violated and will no longer allow it to continue without a fight !!?