Devonwood HOA: Put our children's safety first!
107
signers.
Add your name now!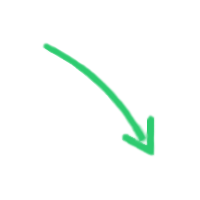 107

signers.

Almost there!

Add your voice!
Maxine K.
signed just now
Adam B.
signed just now
It has come to our attention that synthetic pesticides/lawn chemicals are being used in the Devonwood common areas maintained by our HOA. While we understand that there is currently a trial in certain limited areas of the neighborhood to use organic landcare, the use of lawn chemicals in any common area puts our families and pets at risk. Synthetic pesticides have been found to be carcinogenic, neurotoxic, genotoxic and endocrine disruptors, often at very low levels of exposure.
The state of Connecticut has banned the use of all synthetic and other pesticides that are registered with the EPA on the grounds of our daycare, elementary, upper elementary, and middle schools to protect our children from the harmful effects of exposure(1). Devonwood is full of vulnerable, growing children who play, walk and ride bicycles in common areas that are contaminated with toxic pesticides. Our dogs and cats are being exposed to chemicals known to cause cancer in pets. We currently have reported cases of cancer in pets that are walked in the neighborhood, while the household uses only organic products on their property.

Imidacloprid, a neonicotinoid class insecticide, is one of the chemicals that will be applied in the common areas in early spring. It has been banned in 32 countries, including the EU, because it is highly neurotoxic. In the U.S. there is a bill in the Senate titled "The Protect America's Children from Toxic Pesticides Act of 2020", or PACTPA(2), which would ban neonicotinoids and other very toxic classes of pesticides. Some of the effects of neurotoxicity may appear immediately, while others can take months or years to manifest. If you are pregnant and exposed to this chemical after application (some of the dust will inevitably go airborne) your unborn baby will have a higher risk of developing autism. It is also highly toxic to bees and it can cause pets to have seizures. The other chemicals that are applied during the season include carcinogenic and very volatile dicamba (recently linked to cancer than can manifest up to 20 years after exposure), as well as 2,4-D - a carcinogenic chemical that was half of the formula of Agent Orange (used in Vietnam - that didn't turn out so well). Both 2,4-D and dicamba are directly linked by studies to cancer in pets(3,4).

What each Devonwood homeowner chooses to do on their own property and the level of risk they find acceptable is up to the individual. Applying chemicals in Devonwood common areas forces families to take unacceptable and unwanted health risks.

Connecticut has banned the use of all synthetic pesticides on the grounds of our schools to protect our children. Communities around the country are taking similar action(5). Devonwood HOA has a moral responsibility to do the same. The HOA must put the health and safety of the children and grandchildren of Devonwood residents first.
References:
(1) https://portal.ct.gov/-/media/DEEP/p2/government/T...

(2) https://neguse.house.gov/media/in-the-news/pactpa-...
(3) https://avmajournals.avma.org/doi/abs/10.2460/javm...

(4) https://www.sciencedirect.com/science/article/abs/...

(5) http://www.nontoxiccommunities.com/find-a-group.html