DEVELOPMENT OF 1000 HOMES ON LAND SURROUNDING OLD LITTLE THORPE HOSPITAL SITE
15
people have signed this petition.
Add your name now!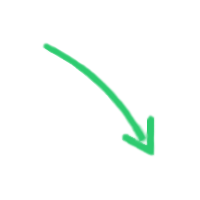 15

people

have signed.

Add your voice!
Maxine K.
signed just now
Adam B.
signed just now
THERE ARE NO FEES FOR JOINING THIS PETITION.
IF YOU AGREE TO SIGN THIS PETITION, PLEASE SUPPLY YOUR NAME, HOUSE NUMBER AND POSTCODE. THANKS.
 The People of Peterlee, Little Thorpe and Easington Village agree that regeneration in the area is of paramount importance. However, we feel that the plans to develop 1000 houses on this site will not produce the regeneration planners say that it will because other things need to be considered and delivered in parallel with the development of houses (schools, traffic infrastructure, shopping & leisure) notwithstanding, the people do not want to see Peterlee and Easington Village joined up - which is precisely what this developemnt will do. We would propose a smaller development on the old North East Industrial estate in Peterlee be given priority (already identified by Durham County Council as a strategic housing development site and we were told it would be developed almost 10 years ago) which would be half the size and significantly reduce the overall impact. There are not enough student places available to accommodate the number of children from such a large development and before agreeing to any plans we want to know what plans will be put in place to remedy this. The local traffic volumes will be added to significantly with the introduction of such a large development and we want to know what improvements, restrictions and safety measures will be introduced to the road infrastructure. We simply don't have the shops and leisure facilities in Peterlee and Easington to attract people to move here. The National Planning Policy Framework states that sustainable development should include three factors and that one factor SHOULD NOT BE DELIVERED IN ISOLATION of the others:- an economic role – contributing to building a strong, responsive and competitive economy, by ensuring that sufficient land of the right type is available in the right places and at the right time to support growth and innovation; and by identifying and coordinating development requirements, including the provision of infrastructure; ●● a social role – supporting strong, vibrant and healthy communities, by providing the supply of housing required to meet the needs of present and future generations; and by creating a high quality built environment, with accessible local services that reflect the community's needs and support its health, social and cultural well-being; and ●● an environmental role – contributing to protecting and enhancing ournatural, built and historic environment; and, as part of this, helping to improve biodiversity, use natural resources prudently, minimise waste and pollution, and mitigate and adapt to climate change including moving to a low carbon economy. It goes on to say: These roles should not be undertaken in isolation, because they are mutually dependent. Economic growth can secure higher social and environmental standards, and well-designed buildings and places can improve the lives of people and communities. Therefore, to achieve sustainable development, economic, social and environmental gains should be sought jointly and simultaneously through the planning system. The planning system should play an active role in guiding development to sustainable solutions. So, contrary to what the local labour councillors think i.e that I/we are being negative - I would argue we are being the complete opposite! Please consider signing this petition, feel free to make any comments but please don't sign it anonymously. To be taken seriously we need to know your name, your house number and your postcode. If you would prefer to sign a paper copy of the petition, please come along to the public meeting which is being held in the lounge at the Moorcock Pub in Peterlee on Tuesday 19th March, starting at 6pm. If you would like to supply me with your email details, please message me through our Facebook page which is FAIR Peterlee.
Links