Desire to Teach both Sides of Controversial Issues in SWL
46
people have signed this petition.
Add your name now!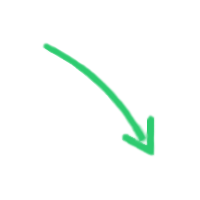 46

people

have signed.

Add your voice!
Maxine K.
signed just now
Adam B.
signed just now
We the parents, residents, and taxpayers of Southwest Licking School District hereby petition the Board of Education and Administration as follows.
To ensure a comprehensive education we respectfully request the district teach both sides of the following topics and/or subjects which are comprised of controversial aspects by reasoned thoughts on both sides of the issues.
Certain aspects are required by the Ohio Department of Education to be taught regarding all of these topics. However, in some areas the district is complicit it teaching more is required in an affirming way to support only one side of the controversies in question.
We hereby petition that both sides of the Theory of Evolution be taught to include "teaching the controversy" regarding a young and old Earth. Further, extensive evidence such as the fossil record of the Cambrian Explosion directly contradict the theory that complex biological organisms can and were created via millions of years of selective evolution. The dominant paradigm regarding an old Earth and evolution are taught while the body of evidence that suggests the contrary is ignored in our present curriculum.
Further, only one side of Global Warming is taught throughout the curriculum. Although, man undoubtedly has an impact on his environment and climate; only one scope is taught and that is one of man's overarching causation. This is taught to the detriment of evidence that suggests this is not unquestionable fact and causes unnecessary anxiety in our youth.
Finally, our curriculum regarding sex education goes beyond what is required by the Ohio Revised Code. The 8th grade textbook in question teaches that gender is both assigned and chosen and is an extremely controversial premise and goes far beyond the topics outlined to be taught by the ORC. Further, STD's are taught, but the increased likelihood of certain STD's and health risks are not taught addressed with respect to probability which are exacerbated by non-heterosexual interactions. Health classes are to teach students to make healthy choices. By ignoring both sides of the controversy, this district is engaged in teaching definitions and biased perspectives selectively that are in complete violation of what some parents are teaching their children. A simple opt-out is not sufficient in that the district is still teaching a majority of students an indoctrinating message.
Abraham Lincoln once said the philosophy of today's schoolroom will be the philosophy of tomorrow's government. When both sides of controversies aren't taught, education is no longer taking place. In its place is indoctrination that stymies critical thinking skills we seek to instill on our posterity.