Derby People's Petition
1355
people have signed this petition.
Add your name now!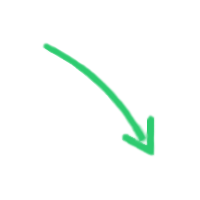 1355

people

have signed.

Add your voice!
Maxine K.
signed just now
Adam B.
signed just now
When signing our petition please make sure you do the following:
Enter your Full Name
Enter your e-mail address
Enter your Address
You must live in Derby and enter your address in the comments field for the signature to be Valid.
---
Please sign our petition to trigger a referendum via the Localism Act (2011) to change the council to a Committee System.

Please Note: Signatories must be a registered elector with Derby City Council. You must give your first name and surname as it appears on the electoral register. Initials and/or nicknames will be invalid.

8 out of the 51 councillors in Derby have been given the power to make nearly all Council decisions. The Cabinet System is a dictatorial decision-making system, where the other 43 councillors (from all parties) are unable to vote on most decisions the council makes. This petition is about making the Council change to use a more democratic decision-making system, where all councillors have the authority to represent the people that elected them in every area of decision making. If you are registered to vote in Derby, please sign now.
"We, the undersigned, being local government electors for the area of Derby City Council, seek a referendum on Council's governance arrangements, to consider whether the Council should be run on the following basis:
a) by a Leader (who is an elected councillor chosen by a vote of other elected councillors) and Cabinet (elected councillors appointed by the Leader), as it is currently;
b) by one or more Committees comprising of elected Councillors, constituted in proportion to the political balance of the full Council"
This petition is an opportunity for voters in Derby to start the legal process of changing how our Council works.
The two largest parties on the council have refused to support this democratic change. We need your help to get signatures at least 5% of the electorate in Derby (that's 8999 names in total) whereby the Council, by law, must hold a city-wide referendum giving all voters the option of changing to a modern and democratic committee system.
By signing this petition, you are giving your support to this campaign for a committee system of decision-making in Derby City Council. A system which will ensure:
Your elected representatives can play a proper and meaningful role in decision making in our city.
Decision-making is more open and transparent
Improved community partnership and collaborative working ensure that the best is being done for our city at all times.
VALID SIGNATURES: Signatures on this petition will only be valid if they are from registered voters for the Derby City Council authority area.
The name and address used when signing must match those recorded in the electoral register.
If you are not registered to vote you can register here, and then you can sign the petition!
SIGNING USING FACEBOOK OR TWITTER: If your Facebook or Twitter name is not the name on the electoral register, please sign the petition using your name and email address instead.
ADDRESSEE: This petition is addressed to Derby City Council.
PETITION ORGANISER: Kirk Lewis Kus, 9 Loganberry Court, Alvaston, Derby, DE24 8YH
DATA PROTECTION: Your data will be processed in accordance with the Data Protection Act 2018. The primary data controller is Councillor Kirk Lewis Kus and Councillor Alan Wayne Graves, and your details will only be used for the purpose of this petition. To view our Privacy Notice please visit itsourderby.co.uk/privacy-policy/. After signing, you will be contacted by the iPetitions site. In accordance with the petition legislation, Derby City Council will become the data controller when the petition is submitted to them, and your name and address may be published. Personal information will be handled in accordance with the Data Protection Act 2018. To view Derby City Council Privacy Notices please visit derby.gov.uk/privacy-notice.