DEPORT THE WESTBORO BAPTISTS!
19
people have signed this petition.
Add your name now!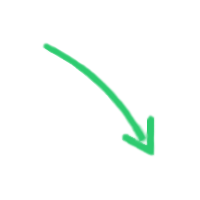 19

people

have signed.

Add your voice!
Maxine K.
signed just now
Adam B.
signed just now
I WOULD LIKE TO START THIS PETITION BY FIRST OFF SAYING THAT I SUPPORT THE FIRST AMMENDMENT AND FEEL THAT IT IS AN AMAZING GIFT!
Having said that, on to the petition!
We have all more than likely seen the videos of the ignorant members of the westboro baptist church picketing soldiers funerals. I have felt outraged by this for many a moon! But, the straw that broke the camels back for me was the fact that they have been picketing the Joplin, MO recovery efforts. PROTESTING A NATURAL DISASTER SITE! I have honestly never heard of such insensitivity from people who can call themselves Christians!
My proposal is simple, but I need everyone's help! I am looking for 206,866,667 signatures on my petition. In case you were wondering, that is roughly 2/3 of our current population estimating it at a little over 310 million people. I am asking you to sign this if you think we should send them over to Afghanistan to see how they respond to the situations that all of the soldiers they protested died in. I know it's radical, and highly unlikely, but I think if we can get millions of signatures, the government will have no choice but to listen to our opinions and possibly put an end to this mockery of the first amendment. If you really think about it, these soldiers died protecting these ignorant fools right to celebrate the death of soldiers.