Deport the Dream 9
52
people have signed this petition.
Add your name now!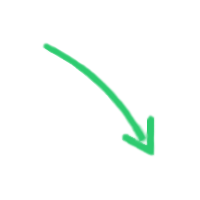 52

people

have signed.

Add your voice!
Maxine K.
signed just now
Adam B.
signed just now
To: Juan P. Osuna
Director of the Executive Office for Immigration Review 
Mr. Osuna,
We the undersigned urge you to create expedited immigration hearings to deport a group of foriegn political activists known as the Dream 9.
The Dream 9 are a group of illegal alien activists; citizens of Mexico who are attempting to influence United States policy on immigration reform. They are connected to a group called the National Immigrant Youth Alliance and their activism supports The Dream Act as well as comprehensive immigration reform that would lead to a pathway to citizenship.
Members of the Dream 9 have a history of civil disobedience and raucous activism towards their goals, which include ending deportation. These activists are foreign nationals, not United State citizens; yet they have occupied politician's offices, held rallies, protested outside U.S. immigration offices and more in an attempt to affect U.S. laws.
A few weeks ago, some members of the Dream 9--Lizbeth Mateo, Marco Saavedra and Lulu Martinez--made a decision to undertake their most audacious act of open defiance against our country's immigration laws to date; they voluntarily went back to Mexico and then attempted to re-enter the United States. They were clear in their motivations; this was a publicity stunt, a 'campaign' by the National Immigrant Youth Alliance and Dreamactivist.org.
Outrageously, when they attempted to come back into the United States the Mexican citizens who call themselves the Dream 9 activists told officials that they wanted political asylum. The requests for a hearing were granted by U.S. officials but apparently the hearing before an immigration judge could take years. The Dream 9 are using the backlog in the system to remain the U.S. and openly mock the country's immigration policies in a fresh round of media exposure.
One fact of the case is beyond dispute; the Dream 9 are all illegal immigrants, by their own admission in speeches, at rallies and in numerous press interviews. Their activism shows that they have no respect for United States sovereignty, the rule of law, or the thousands of people who legitimately seek asylum from regimes around the globe that persecute and torture their own citizens.
The Dream 9 are treating the asylum process and U.S. immigration law as fodder for a publicity stunt. They deliberately broke the law to gain media exposure and to try and change U.S. law for their own purposes, not out of any leigitimate fear.
We the undersigned urge you to expedite their hearings in the hopes that the immigration courts will toss out their absurd claims and remove all the members of the Dream 9 from the United States of America back to their native country as soon as possible.
Links