Parents United To Reform The Child Support System.
55
people have signed this petition.
Add your name now!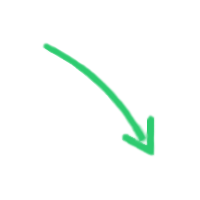 55

people

have signed.

Add your voice!
Maxine K.
signed just now
Adam B.
signed just now
Fatherhood is one of the most important aspects for a young child to experience,since their birth. we must understand the enormous value a REAL father has oppose to a sperm donor! the challenges we face we won"t alone any more for it's time out for how the system is design stacked against REAL fathers willing able and ready to participate in the lives of their children! All too many times when a relationship no longer works out the child often times suffers twice, the initial breaking of the family then how their loving father is now protrayed thru the proceedings. Time out for the across the board treatment one size fits all of good men who father their children! lets unite for this worthy cause an make change..change that affects our common circumstances. By working to revise the child support guidelines we can bring forth equal obilgations on both parents, and work to stop the family holocust perpetuate throughout this country. aluding to parental alienation, Parental Alienation is the teaching of children of divorce or separation to harbor negative feelings and emotions toward the parent who generally does not have custody and does not reside in the same domicile. This is usually done in an effort for one parent to gain the respect and love of the children, while destroying the image and relationship of the absent parent. This phenomenon will generate feelings of hatred, ambivalence, and distance between children and the non-custodial parent. Our family court system does little to eliminate these occurrences, and although the parent affected is cheated of a normal relationship with the children, the real damage will manifest itself within the children. Thereby creating the bias circumstances of custodial noncustodial parents. Which creates a very unequal ratio in the determination made by the judge within the guidelines. What we propose through strong advocacy is, The redefining of a father's position in the family court by uitilizing the measures we have to revise the child support guidelines UNITY! IT IS OUR GOAL TO get at least 10,000 names to show our unity for REVISING THE CHILD SUPPORT GUIDELINES. After gathering adequate names we will present our petition to the federal courts for reviewing an the proposal of change in this area of the child support laws. THEREFORE REFORMING THE CHILD SUPPORT LAWS, causing equal justice across the board. Thank you for your support in this very important matter.
Sponsor
Jeff Hodges/Director of outreach 7000men inc. our mission is to improve the relationship of fathers in their children lives, by preventing absenteeism,abandonment,accountability. we carry out this mission through community service,education, and advocacy to save the bond between fathers sons/daughters. 7000men inc. is a non profit organization, who's volunteers,educators,outreach workers give our parents the tools to create, build and maintain a healhty relationship with their children. http://7000men.ning.com/
Links
http://www.blogtalkradio.com/7000men http://www.myspace.com/1outreach