Deonia (Dee) Neveu For President 2016 and Potential 2024
136
people have signed this petition.
Add your name now!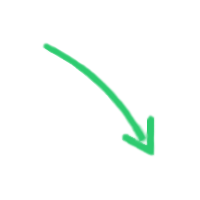 136

people

have signed.

Add your voice!
Maxine K.
signed just now
Adam B.
signed just now
Since when I ran, as a regular Citizen, back in 2016 I see that my platform still remains a thought, and so I'm considering to run again potentially in 2024, but only if I receive enough signatures in this same Petition that I used back in 2016 to show me that people are with me on my platform stated here in this same Petition. Of course since my last run in 2016 there have been many changes within our Country, but still there are some things that haven't changed since back then. So, if you agree please sign my Petition here as a way to support my running again for the Job as President of the USA, as a regular Citizen to help us be included again within our Government that was created and funded by "We The People". See Below my 2016 Platform, which still stands Today for 2024's upcoming Election:
My 2016 Platform below:
It's time to give the Citizens of the USA their power back and voice within our Government again. After all, "We The People" created our Government to work for us, not rule over us, nor become wealthier than us, nor give us Laws that don't work for us. Today, the average Citizen is truly excluded and it appears that the only real opportunity is lent to those who are either Elite Status or are already a Politician. Also, we keep recycling the same Candidates over and over again. What we need are term limits, real inclusion and opportunity for the average American Citizen to become a Candidate, one that gets the same exposure as the well known ones. Do we really get to choose who we want to be in the Spotlight as a Candidate and/or nominated for Elections? The answer is NO and I know this to be true because I am a real average Citizen running for President, exercising my Constitutional Right to run. Although we can run, we can't win. It's not that we're not good enough, but rather it's we're shut out and ignored. As a result, many of us are shut out and ignored within our true Election process.
Trust me, the well known, wealthy, and celebrity status Candidates will continue to give you what you've been getting, of which many of us have had enough. This is getting nothing of what we really need for our Country done. We are also tired of being ignored while the Government continues to take our money through taxing us on everything, while making the Government more wealthy and many of us much poorer.
If you think having political experience is the key, then you haven't been truly paying attention, because that is what we've been getting all these years. As you can see, it hasn't been working out too well. It's time for Change, real change, where "We The People" take back the power and gain our voices back. We can do this by helping me get into the Office of President of the United States. A win for me is a win for all of us. I want to give you the White House Keys and provide Power To The People.
Stand by me and show all your support by signing my Petition. Don't keep my candidacy a secret. Rather, spread the word and tell your friends, family and neighbors about me being out here. Also, please demand that the Media include me in their debates. It shouldn't be about the Political Party or who has the biggest money pot, but rather someone who has the most common sense for the good of our Country and someone who knows about real life as a Citizen. It shouldn't be about someone who hasn't been a private citizen in over 30 years, but someone who's lived recently as a normal citizen and not lived the elite lifestyle of a beltway politician or celebrity.
Don't forget me, as I am a great opportunity for us all and don't seek this office for myself, but for all of us out here. I'm an Independent because I look at the issues objectively and not the Party as the primary focus.
Thank you. Please sign up and help spread the word. Peace.