Deny Zoning Variance to Higher Ground International @ 1128 South St. Pottstown, Pa
14
people have signed this petition.
Add your name now!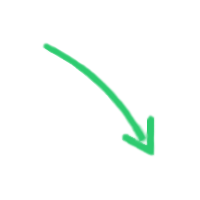 14

people

have signed.

Add your voice!
Maxine K.
signed just now
Adam B.
signed just now
To Pottstown Borough Council and the Pottstown Zoning Board:




Sixth ward neighbors and citizens of Pottstown recognize the need to house the less fortunate and to provide shelter and opportunity for our Nations' veterans. We see no opportunity for veterans in our neighborhood or community as we continue to see little opportunity for ourselves to thrive and prosper in Pottstown.




We cannot continue to give to churches and other non-profit entities, any longer, that which we do not have to give.




We ask you to protect the best interests of taxpayer residents, so we might realize some future benefit from our investments in our community, in our homes and businesses.




We ask local government to make choices that will safeguard our rights to a minimum of reliable, quality municipal services, for which we have paid taxes over the course of many years and we ask you to recognize the strain and abuse of those services that is evidenced by the declining conditions in Pottstown.




Non-profit social services, half-way houses, low-income rental housing and boarding homes in our community have been approved, over the years, to the detriment to our safety, health, economy, and overall quality of life. The property values in Pottstown continue to diminish, our neighborhoods deteriorate and crime has crippled our freedom to find enjoyment and safety within our own properties and neighborhoods.




The sixth ward has, historically, been safe and family friendly however, the increase in boarding houses, half-way houses and once owner-occupied family homes, turned low-income rental properties, are aiding in the decline of the community.




As a non-profit organization, Higher Ground International will contribute no property tax to the Borough for fire, ambulance, codes, police and all other services, a burden whose weight we can no longer carry on our shoulders alone.




Furthermore, a 200 seat church and residential living quarters served by 100 parking spots in their private lot, with a few curbside spaces, has the potential to pose traffic concerns in the Sixth Ward during events held by Higher Ground International.




Housing veterans, some who may be diagnosed with PTSD, is of concern to residents. The church has acknowledged it will provide no special services to their residents beyond spiritual guidance. With no mental health professionals onsite, the proximity of the boarding house to Rupert Elementary School has, in our opinion, the potential for a deleterious outcome for our children and adds another dimension of burden to the community.




Businesses that add nothing to the Borough or School District's revenue and, potentially, increase costs to taxpayers is no longer sustainable and will not further revitalization or growth of our economy.




We urge you to protect our interests and our investments as taxpayers, homeowners and business owners in Pottstown and to help us preserve what remains of our once family friendly neighborhood by requiring Higher Ground International to abide by the Zoning Ordinance with no exceptions granted.




Thank you.